Furniture Row Racing, the winning team of 2017's Monster Energy NASCAR Cup Series championship, has announced it will cease operations following the 2018 NASCAR season due to a lack of funding, just over a month after its primary sponsor 5 Hour Energy announced it was exiting the racing series after this year.
In the announcement posted to the team's website, team owner Barney Visser said he wasn't willing to borrow money to keep the team competitive going forward after being unsuccessful at finding a replacement sponsor for 5 Hour Energy. The announcement also cited the rising costs of Furniture Row Racing's team alliance with Joe Gibbs Racing.
Visser added in the announcement that he "had a wake-up call last year (heart attack)," and wants to make the best decisions for himself and his family. "My wife Carolyn and the entire Visser family have been supportive of our racing journey and it's been one incredible ride for all of us," he added.
Martin Truex Jr., who won the 2017 Monster Energy NASCAR Cup Series championship with the team, thanked the team family for taking him as a driver of the No. 78 car back in 2014, and said right now he and the team are only focused on defending the championship this year.
Truex Jr. is currently ranked third in both driver and playoff points heading into the regular season finale this Sunday at Indianapolis Motor Speedway.
G/O Media may get a commission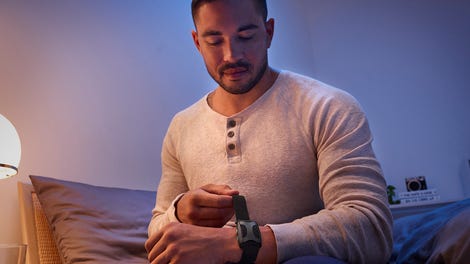 H/t to Henry M.!
Update: Wednesday, Nov. 7, 2018 at 1:24 p.m. ET: Truex will drive for Joe Gibbs Racing next year, replacing Daniel Suarez, the first foreign-born driver to win a NASCAR national series championship, in the No. 19 car. His crew chief, Cole Pearn, will go to the No. 19 with him.