Evidently, what the people—and Amazon's profits—demand is more of The Grand Tour. The show will not come to an end after its upcoming third season, as had been rumored, and could very well continue on after that. Update: We have more details on the show's new format below.
The news comes to us direct from Amazon itself, in Twitter form:

"Years to come" implies the streaming video service has a lot more in store for hosts Jeremy Clarkson, Richard Hammond and James May and their high-budget car adventures.
And they'll dump the tent next! That's good, the tent wasn't that well-executed to begin with. Maybe now that the BBC's Top Gear has pivoted to ultra-handsome cricket captains, and Chris Harris, it's cool with letting Amazon's guys shoot in a studio again. Or they'll take the entire show on the road, which frankly sounds more inspiring than the audience stuff has been.
G/O Media may get a commission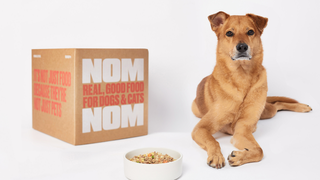 Season three of The Grand Tour returns to Amazon Prime members on Jan. 18, 2019. Here's the trailer, in case you forgot:
Update: This story in The Sun confirms that from the fourth season onward, The Grand Tour will indeed ditch the studio segments.
Instead it'll be more like the Top Gear travel specials everyone loves, four of them per year instead of a whole season, "proper event TV" as they call it. And it will mark an end to 17 years of shooting in a studio, starting with their old BBC show.
"But we've been doing that show for effectively 17 years — sitting around in studios, watching cars race around the track.

"There are only so many times you can watch a BMW go round the track — what more can you say? It's got four wheels and a seat.

"We all agreed that we've been doing it a long time and everything eventually runs its course.

"Besides, I'm 58 and I'm too fat to be climbing on to the stage."

[...] The trio have signed a new two-year deal with Amazon for at least four specials a year. The programmes, reminiscent of their Top Gear jaunts to places such as Vietnam and Botswana, will be filmed around the world.

Jeremy said the three petrolheads would like to take in places they had yet to visit including North Korea and Zimbabwe.

He added: "They will be big exciting shows — proper event TV." Jeremy said: "We're not doing the big studios shows anymore. But we all love travelling and still enjoy each other's company after all these years.

"You get to the point where it's the specials when we're out on the road in far flung places that we like doing the most.

"We did five in season three across the world in places like Mongolia and the US where we didn't have the studio tent.

"Amazon like them and they've done research that shows the audience like them, too."
I haven't always been the biggest fan of The Grand Tour, given that it's been a bit too much like old Top Gear was but not as good, but I am excited to see where this goes. Putting the focus on the travel specials everyone loves is a killer idea.