Everyone's favorite BBC motoring show has been in a state of near-continual flux since Jeremy Clarkson punched a guy over some cold cuts, got fired and took his buds to Amazon's The Grand Tour. Now Top Gear returns for a 27th series, and beloved YouTube tire-slayer Chris Harris is back as well—with two new fresh faces also hosting.
The BBC announced today that the three main hosts of the show will now be Harris, English comedian and TV presenter Paddy McGuinness, and former cricket captain Andrew "Freddie" Flintoff.

The new hosts seemed happy, as they would, in a BBC press release:
McGuinness commented: "Getting the Top Gear gig is a real honour and I'm thrilled the BBC have given me this opportunity.

"To be hosting a show I've watched and loved from being a small boy is beyond exciting."
Ashes-winning former cricket captain Flintoff said: "It's not often you have the chance to do both of your dream jobs, but I'm now lucky enough to say I will have.

"I've always been passionate about cars and I'm so excited to be joining the Top Gear team."
G/O Media may get a commission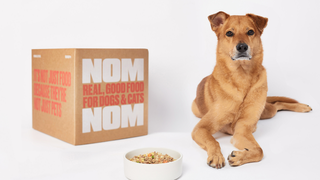 So what are their car enthusiast credentials? Well, the 6-foot-4-inch Flintoff made headlines this year for buying a Lamborghini he could barely fit into, and McGuiness bought himself a Ferrari California, AKA the Random Rich Guy's First Ferrari, too. McGuiness also hosted a show called Stars in their Cars, which is exactly what it sounds like. Hopefully the two of them know their shit and can wheel, like Harris.
The latest lineup change comes after news in May that ex-Friends star and token American Matt LeBlanc would not return for the 2019 season, citing the amount of travel that took him away from friends and family.

But the obvious question is this: what about Rory Reid, who for the last couple of seasons had fronted Top Gear along with LeBlanc and Harris? Apparently he's stepping down as a main host but will stay on doing the after-show Extra Gear. Again from the BBC:
Rory Reid, who joined the Top Gear team after the departure of Jeremy Clarkson, Richard Hammond and James May, will no longer have a main presenting role.

He began fronting spin-off show Extra Gear in 2016, and went on to co-host the main programme alongside LeBlanc and Harris on the most recent series,

According to the BBC, he "will remain part of the Top Gear family", along with Sabine Schmitz, and will continue to be the face of Extra Gear.
Being the clueless American that I am (cricket's not my thing, it's an incomprehensible excuse for a "sport," we refuse to apologize as is our divine right as Americans) I don't know anything about McGuinness or Flintoff. But I am quite sad to see Reid get shuffled out of the main role. His infectious and genuine enthusiasm, path from gadget journalist and YouTuber to Top Gear host and chemistry with the other guys always made him a blast to watch. And as our own Kristen Lee wrote earlier this year, as someone who wasn't just another old white car dude in an industry full of them, Reid was a refreshing and important presence on such a high-profile show. I'm glad he's sticking around for Extra Gear, at least.
This is just the third big lineup change since 2016, after Clarkson, James May and Richard Hammond departed the show (well, the last two departed, Clarkson was fired.) Its first iteration after that, with howling ginger and alleged early #MeToo pioneer Chris Evans at the helm, was widely panned. After that the show retooled to have LeBlanc, Harris and Reid as the main hosts, and that's when it eventually seemed to truly find its footing.
Filming for series 27 begins in early 2019. We'll see what these guys are made of when it premieres a few months after that.