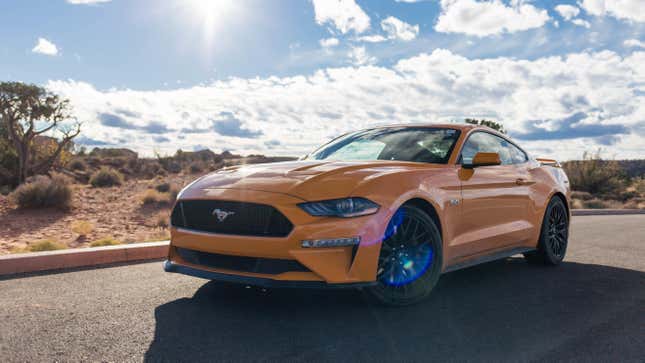 Bow down before greatness, ye puny human. The Ford Mustang is your god now, and has been for the past four years. The earth cracks and babes cry before it, while other, lesser competitor sports cars tremble and quake.
Chase Elliott Explains the Challenge of Adapting to NASCAR's Next Gen Car
For the fourth year in a row, the Mustang is crowned the best-selling sports car in the United States and the world's best selling sports coupe for 2018, according to a press release. Ford managed to sell 113,066 Mustangs worldwide last year, with 75,842 in the U.S. alone.
In 2017, the Mustang was also the best-selling sports coupe worldwide, selling 125,809 Mustangs in 146 countries.
It's not clear how many of those Mustangs were the very popular Bullitt Mustang, but it's very likely that that model helped.
Why is the Mustang so popular? Well, they are legitimately good cars. We liked them very much when we drove them. And they offer tons of power at an affordable price point. You can get them with a naturally aspirated V8 and a six-speed manual. How many other cars offer that nowadays?
They are easy to drive, offers tons of storage space and are even comfortable over long distances. And, to top it off, even the four-cylinder Mustang now has a high performance option so nobody feels like they are being left behind.
The Mustang is king. Resistance is futile.