She appeared out of nowhere. France's Odette Siko emerged from mystery in the late 1920s to get behind the wheel of an automobile and start taking to the track.
We don't know much about Siko—not where or when she was born, not how she was educated, not even what her first car happened to be. Back then, if you weren't a wealthy socialite with a well-documented existence who commanded plenty of interviews, you could exist pretty much under the radar. Odette Siko just happened to be one of those anonymous few.
Until she started competing, at least, and her name started appearing on entry lists. As per Speedqueens, Siko's first official competition was the 1930 Le Mans, driving a 1500cc Bugatti T40 alongside Marguerite Mareuse. Now, the chances of someone's first race ever being the fabled 24 Hours of Le Mans are pretty slim, which implies that Siko was probably racing on a more local or national level before teaming up with Mareuse.
Their entry that year was notable for plenty of reasons. First and foremost, they were first women to ever battle for glory on the Circuit de la Sarthe, making them, in the process, the first ever all-female team to compete (which is still pretty rare, even today). But even more importantly, the duo finished in seventh place overall. Not too shabby for a first run at one of the world's most notorious races.
Since things had gone so well the first time around, Siko and Mareuse decided they might as well take that same car and try things again in 1931. While they still finished in the top ten (a very impressive ninth place), they ended up being disqualified. Siko had misunderstood a pit signal and brought the car in to refuel too early in the race. The infamously finicky race directors waited until after the race to deliver the bad news—but it at least gave the two women a chance to prove themselves.
G/O Media may get a commission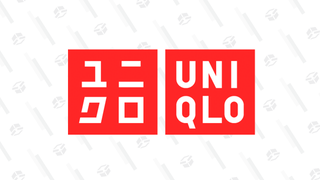 Year-round basics
Uniqlo Summer Sale
The Siko-Mareuse partnership broke up in 1932. Both women still competed in Le Mans, but with different cars and co-drivers. In Siko's case, she arrived with her very own Alfa Romeo 6C 1750, driving with Louis Charaval under the pseudonym Jean Sabipa.
This year proved to be the one that should have made Siko's name a more prominent one. While it was, admittedly, a race that only saw a handful of cars finishing, Siko and Sabipa drove a commanding race. They finished in fourth place overall, winning their two-liter class and even keeping pace with the more powerful three-liter cars that made up the top three.
That finish secured Siko's place in history. She became the highest-finishing woman at Le Mans. Over the years, 57 women have tried their hand at becoming Le Mans champions, but none have come close to beating Siko's record.
Again, the promise of success in her specific car with her specific teammate saw Siko returning with her Alfa alongside Sabipa in 1933. Again, it didn't prove quite so successful the second time around.
On lap 120, Siko skidded from the track, struck a tree, and was thrown from her vehicle that then proceeded to catch fire. Minus some bumps and bruises, Siko was fine—and even decided she was going to put out the fire and ride out the rest of the race. We don't quite know why she wasn't able to continue, but there is, at least, something to be said for her tenacity.
After that experience, endurance racing to that extent lost some of its appeal. Siko moved away from Le Mans and into rallying. Even as she was competing in Le Mans, she had been experimenting with different forms of racing, from Grand Prix events to sportscar trials. But it was rallying that really struck her fancy.
We know slightly more about this era due to the fact that Siko shared her Alfa with Hellé Nice for the Paris-St Raphaël ladies' rally, which was documented in Miranda Seymour's biography on Nice. Seymour wasn't able to discover where the two finished—back then, women's races weren't exactly the most prestigious events—but she does note that Siko and Nice became close friends through the process. A rare feat, considering Nice didn't quite click with many of her female competitors.
Siko also competed alongside another notable female driver, Simone des Forest in 1935—likely for multiple events, but most definitely for the Monte Carlo Rally. There, Siko acted as co-driver to the more experienced des Forest. The event proved that she could try her hand at a Paris-Nice rally the following year, where she finished 86th (a deceiving result, considering the fact that it was a popular event that saw hundreds of entrants).
One of her most notable events was the 1937 Yacco Speed Trial at Montlhéry, described in The Bugatti Queen. Siko was nominated as captain of an all-French female team of drivers that included Hellé Nice, Simone des Forest, and Claire Descollas. They spent ten days breaking one world record after another for a grand total of 25 behind the wheel of a Ford Mathis 3600 V8. Ten endurance records and fifteen records in Group C International racing were broken during that period—many of which still stand to this day.
The women drove around 19,000 miles during those ten days at an average speed of 87 mph—a pretty considerable performance for the late 30s. And that's even more impressive when you consider the animosity that was bubbling under the surface between the drivers. Both Descollas and des Forest were very open about their dislike of Nice, to the point where Descollas entirely left the team. Siko ended up acting as something of a mediator between the rest of the team. And, given the fact that all the women were able to set aside their differences to kick an incredible amount of ass, it seems like Siko did a good job.
She only had one more significant outing, once again driving a Mathis. Alongside Louise Lamberjack, Siko tried her hand at the 1939 Monte Carlo Rally. Despite battling black ice and extreme temperatures after a start in Tallinn, the duo finished in eighteenth place.
And then: the end.
Siko falls off the racing radar as quickly as she appeared. As World War II kicked off and the extravagance of auto racing was put on hold, another promising career came to an end. We have no idea what became of Siko after that. We know nothing of her family life, any future attempts at racing, a career, or even of her death. All that's left behind is a name gracing the pages of entry lists and world records that remain to be broken.
Odette Siko is one of the many mysterious personalities of early-20th century auto racing who appeared out of nowhere to streak like a shooting star across the sports world, only to fade out so quickly after that even their most incredible contributions to motorsport remain largely unknown. But the fact that Siko broke those initial barriers—and set a high bar that remains to be broken—is something we should never let ourselves forget.