The Citroën Twelve, also known as the Citroën Traction Avant, debuted in 1934. It was advertised as being a "car of an entirely new conception," a claim which, at least this one time, holds up pretty well! See? Not all car company promises are wrong and bad.
The Twelve would go on to become the world's first mass-produced front-wheel drive car, an idea dreamt up by Andre Citroën, who was known, among many other things, for his willingness to gamble.
The Twelve was definitely a gamble, and not just with front-wheel drive, but also with its new four-wheel, independent suspension, and its unibody, both firsts for a car produced on this scale. Whether or not the risk was worth it depends a bit on your own perspective, since the development costs bankrupted the company, which was sold to Michelin in 1935. They did, though, keep making and selling the Twelve, which, as you can see in a company brochure, was pretty high-tech for its era.
(Citroën has never been particularly shy, one should note, calling Andre Citroën the "father of automotive advertising" in 2006.)
G/O Media may get a commission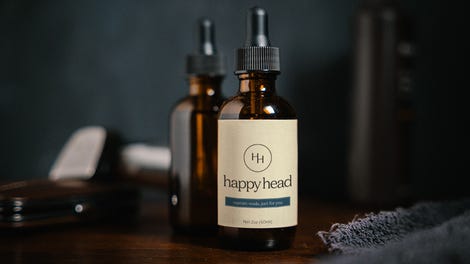 "It is no exaggeration to say that this car is two years ahead of current major car construction," according to the brochure. A full two years ahead!
The car made 12.8 horsepower from its four-cylinder engine, which I love mostly because of the precision of the number. The car as powerful as 12.8 horses, but certainly not 13. Thirteen horses could kick this car's ass.
"A body of perfect aerodynamic form."
No seatbelts, of course, but you weren't going very fast anyway. The seats, you must agree, look comfortable.
This bit actually was pretty revolutionary, for its time. The Citroën had a unibody, not like most cars built before, which had bodies that were attached to car frames. This made the car more stable, slightly safer, and also lighter. See this helpful illustration:
The lines on the coupe were, you must admit, very good.
Look at that beast.
These two illustrations are, actually, pretty helpful in understanding what was new and improved with the indendent suspension.
The ideal method of propulsion, indeed. Andre Citroën died just a year after the Twelve's debut, making it his swan song, about as fitting a swan song as could be.