Michigan-based Exodus Films unveiled the hero-ride for their upcoming sci-fi flick, Jinn. It's "The Firebreather," a stylized take on what a new Pontiac Firebird might've been. Look familiar? It should. Better news? They're building 50 of them for public purchase.

The car was designed by the film's writer and director and Art Center grad AJ Ahmad, who wanted to tie the developing Michigan film industry to the state's history. The Firebreather will be the hero car in the movie, driven by the film's star Ray Park (aka Darth Maul) who was on hand for the unveiling.
The car, built by Classic Design Concepts for the film, takes a new Camaro and gives it an all-new, and very handsomely-styled front end, an entirely new tail end with a new spoiler, new hood, some slick custom wheels, the Eibach Pro-Plus performance handling package a embroidered seats.
Here's the best part — for Firebird fans who want something a little different, fifty numbered copies of The Firebreather are on sale as of right now with a starting price of $60,000.
G/O Media may get a commission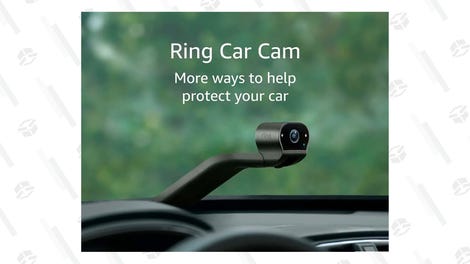 (Editor's Note: I first met Ajmal Ahmad, the film's director, in high school in Metro Detroit. He's one of the most brilliantly creative people I know — and he helped me to see that I wanted to do something more creative in my life than finance or politics. So I'm not at all surprised he's doing something as cool as this. —Ray)