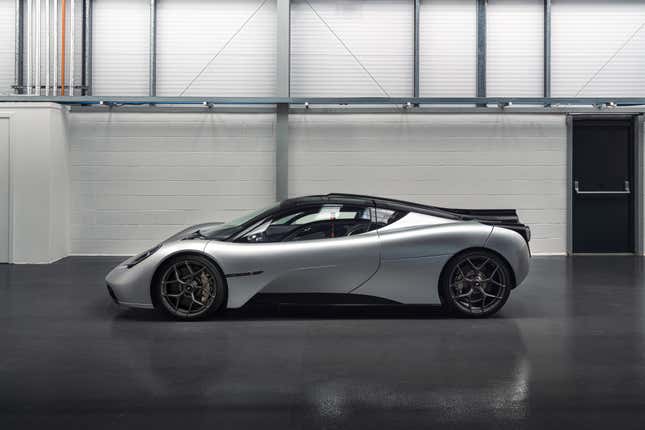 Gordon Murray isn't known for doing anything by half-measures. Whether it's his many successful racecar chassis, or the utterly legendary, world-beating McLaren F1, he always strives to produce the best version of whatever he's working on, bar nothing. This same ethos is at work in his T.50 hypercar and in that car's 4.0-liter naturally aspirated Cosworth-designed V12.
V12s are becoming rare beasts these days, and naturally aspirated ones are essentially extinct, so it's likely that the GMA V12, as its known, will go down in history as the greatest V12 road car engine ever with its absurd 12,100 rpm redline and feather-light sub-400-lb dry weight. As you'd expect from a company like Cosworth, the engineering that's gone into making this engine a reality is incredible.
That's why this video from Gordon Murray Automotive is super cool. You get a peak at the guts of this cost-no-object engine from its super delicate head studs to its gun-drilled camshafts and gear-driven valvetrain, and GMA test driver (and racing hunk) Dario Franchitti and the man himself, Gordon Murray, are on-hand to walk you through it.
Aside from all the eye candy, Murray dishes some pretty incredible facts about the motor. For example, despite being an NA V12 with a stratospheric redline, the engine produces 70% of its peak torque at just 2,500 rpm. When you consider that the 670-hp motor only has to push around 2,174 lbs, what you get is a remarkably driveable machine.
Also neat is the discussion on the design of the heads. Unlike in conventional motors, where the valves are in "car line," the GMA V12's valves are splayed out to give the fuel-air mixture a clearer shot into the cylinder. This requires that the cam lobes be milled on an angle, which I've never heard of another road car doing.
The T.50 is one of those cars that would sound like total vaporware if it was coming from anyone else, but with at least 25 engines built and the first customer chassis tubs inbound, it's a reality. I genuinely hope that someday I get to see one of these rare and impossibly exotic beasts in person, and if I ever had the opportunity to ride in one, let alone drive one, I might die of excitement.