Though they already have a Dodge Charger, a BMW 5-Series, a Bentley, a Mercedes-Benz SLS, a Ferrari FF, and a Lamborghini Aventador, it appears as if the Dubai police department really just needed an Aston Martin One-77 just to make their collection really pop.
Local news outlet Emirates 24/7 has confirmed that the Dubai police are adding the $1.4 million Aston supercar, and it's set to be unveiled tomorrow.
This means that the Dubai police now have a single car whose price tag exceeds the annual budget of many police departments. Good for them.
So far this image has been seen floating around the internet, though at the moment we are unable to confirm its veracity:
G/O Media may get a commission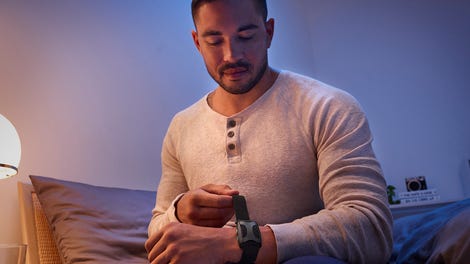 Also rumored is that this particular example is one of the seven that make up the Q Series One-77, which comes with some extra interior additions, some more carbon fiber, and an HD video camera attached.
You gotta hand it to the Dubai police - if nothing else, they've got some good taste. As with the Ferrari and Lamborghini, however, these vehicles are not going to be chasing down perps, but rather posing in the tourist areas.
I can't wait until the Emirates economy completely collapses, and these all become Mad Max-style rat rods in the post-apocalyptic wasteland.
Big hat tip to Zero2Turbo!
Top shot photo credit: Aston Martin