Good morning! Welcome to The Morning Shift, your roundup of the auto news you crave, all in one place every weekday morning. Here are the stories you need to know.

1st Gear: The Detroit Auto Show Is Going To Be Very Different In 2020
For decades, the Detroit Auto Show has been held in the wintry hellscape that is Michigan in January. Journalists regularly whine about it, attendees whine about it—damn near everyone complains (I myself am a fan, since it adds excitement to an otherwise miserably cold and dark Michigan winter).
And lately, the North American International Auto Show (as it's officially called) has been seeing increased competition from private vehicle launches and also from the Consumer Electronics Show, which is held around the same time in Las Vegas. A number of automakers have been dropping out as the Detroit Auto Show appears to be losing relevance.
But this morning, the organizers, the Detroit Auto Dealers Association, announced major changes, including a move to the week of June 8th starting in 2020. The show's "most significant transformation in the last three decades" as the executive director calls it, promises automakers the chance to show off products using "dynamic exhibits" and "experiential opportunities" outdoors.
G/O Media may get a commission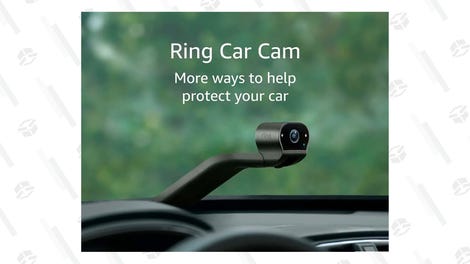 The organization says it met with automakers, suppliers and sponsors to decide on the show's changes, which were necessitated in part by the fact that automakers have been "seeking out increasingly creative ways to debut vehicles and engage with consumers."
Among ideas for new ways to engage with consumers, NAIAS suggests the revamped show will feature outdoor activities like vehicle ride and drives, automated driving demonstrations, and off-road challenges—all of which could be held throughout Detroit, as the auto show writes in its press release:
It's envisioned that activation sites will be located throughout downtown Detroit, including at some of the city's jewels such as Hart Plaza, Detroit RiverWalk, Campus Martius, Woodward Avenue and Grand Circus Park. Activation spots might even extend beyond the downtown area to historic automotive locations or state parks such as Belle Isle.
It honestly sounds like fun, and Detroit is gorgeous in the summer. On the other hand, it's worth mentioning some of the potential downsides, as Detroit Free Press mentioned in March:
First and foremost, the show has been in January for decades because the local auto dealers run it, and January is the toughest month to sell cars. Long before the auto show became a global media event and meeting place for top international executives, it was a tool local auto dealers used to drum up business and prepare for the vital spring selling season. They need to buy into any move.

There's plenty of space in Detroit for outdoor exhibits, so this could work well.
2nd Gear: Tesla Reportedly Asking Suppliers For Money Back

The Wall Street Journal has a scoop on a memo that Tesla allegedly sent to suppliers asking for refunds on past work to help the Palo Alto-based electric car outfit become profitable. From the news site:
The Silicon Valley electric-car company said it is asking its suppliers for cash back to help it become profitable, according to a memo reviewed by The Wall Street Journal that was sent to a supplier last week. Tesla requested the supplier return what it calls a meaningful amount of money of its payments since 2016, according to the memo.
The story goes on to say that the memo, sent by a global supply manager, describes the request as vital to Tesla's operations, and that it should be considered "an investment in the car company to continue the long-term growth between both [Tesla and suppliers]."
The Wall Street Journal says Tesla didn't comment on the memo, but did admit that it's looking to lower costs from suppliers on both future projects and ones that date back to 2016. The news site says the company called requests like these a standard part of negotiations, but some experts apparently found the practice rather peculiar. From the Wall Street Journal:
Supply-chain consultants say sometimes auto makers will demand a reduction in price for a current contract going forward or use leverage of awarding a new deal to get upfront savings on a contract. But they say it is unusual for an auto maker to ask for a refund for past work.
One manufacturing consultant, whom the Wall Street Journal says has been in the industry for four decades, thinks the memo is a sign of Tesla's trying times:
"It's simply ludicrous and it just shows that Tesla is desperate right now," he said. "They're worried about their profitability but they don't care about their suppliers' profitability."

I've reached out to Tesla to learn more. But it seems to me that, if the company can save some money without overly straining its supplier relationships, why not go for it?
3rd Gear: The World Awaits More Info On Sergio Marchionne's Health
This weekend was a huge one for Fiat Chrysler, with Mike Manley taking over as CEO after Sergio Marchionne fell seriously ill from complications after a shoulder surgery. John Elkann, the chairman of the holding company that owns FCA, made it clear just how grave the situation is in his statement on Saturday.
But since then, a few Italian newspapers have reported that things still are not going well with the former Fiat Chrysler CEO. The Detroit News cited Rome-based newspaper Il Messaggero when it wrote:
Il Messaggero, a newspaper based in Rome, said the condition of the former head of Fiat Chrysler Automobiles had worsened in recent hours and that sons Allessio Giacomo and Jonathan Tyler were with him, along with his partner Manuela Battezzato, who works in communications for the automaker.

Automotive News' report about Marchionne, who is apparently being treated in a hospital in Zurich, is even more somber:
The sudden health crisis suffered by former Fiat Chrysler Automobiles CEO Sergio Marchionne may be "irreversible" after he was admitted to the intensive care unit of a Swiss hospital, according to a Sunday report by the Italian newspaper La Stampa.

The Italian newspaper La Repubblica reported Sunday that Marchionne has been in a coma since Friday afternoon local time and was breathing with the help of a ventilator. Earlier in the week, doctors tried to wean him off the ventilator by reducing sedative medicine but were not successful, the newspaper said.
It's sad news about an extremely talented and highly respected CEO who brought prosperity to Fiat Chrysler and its employees.
4th Gear: Fiat Chrysler's New CEO, Mike Manley, Is Getting Straight To It
Formerly the head of Fiat Chrysler's most profitable brands, Jeep and Ram, Mike Manley has suddenly become the CEO of one of the biggest car companies on earth. And he's going to be jumping into the deep end almost immediately, with Bloomberg reporting:
Manley has just days to prepare for the automaker's July 25 quarterly results presentation, an event investors will use to size up the new CEO and assess his plan to fill Marchionne's shoes.
The report goes on:
"People are going to wonder — the products are there, the decisions have been made, but who's going to be driving the strategic options?" said Brian Johnson, an analyst at Barclays Plc. If there are deals to be made for Magneti Marelli, the parts unit set to be spun off to shareholders, for example, "Who's on point for that?"

Manley, 54, will meet with Fiat Chrysler's top managers in Turin, Italy, on Monday for a group executive council meeting, according to people familiar with the matter. The meeting was already scheduled but takes on added significance since it will mark the beginning of his era, said the people, who asked not to be named discussing private information.
He's been the boss of Jeep and Ram for years, so he's probably used to the pressure. But being pushed into the spotlight under these conditions is probably not easy for anyone.
5th Gear: Europe Removing All Tariffs May Not Stop The Trade War

The European Union and auto execs have proposed removing all tariffs on cars being shipped between the U.S. and Europe, but as Automotive News writes, that proposal—while seemingly fair—may not be enough:
Although a frequent talking point of President Donald Trump is the disparity between the EU's 10 percent tariff on imported autos and the 2.5 percent duty European cars pay to enter the U.S., American negotiators are more interested in blocking imports than boosting exports.

What's more, such an agreement probably wouldn't do much to bolster shipments of American-designed and -branded vehicles in Europe, where U.S. cars and trucks never have been popular.
The story goes on, saying president Trump's focus is on fixing the trade deficit and on bringing production to the U.S. And removing of tariffs may not be enough to fix these issues. Automotive News cites NAFTA as an example of where the lack of tariffs just wasn't enough:
"We already have zero tariffs between the U.S., Canada and Mexico on automobiles," said Chad Bown, a senior fellow at the Peterson Institute for International Economics. And the Trump administration was "not happy with fully reciprocal tariffs under NAFTA. They wanted something else. So how, if we were to do this with Europe, would that satisfy them?"

The trade war continues, and with it, much of Germany's economic fate lies in the balance.
Reverse: Ford Sells Its First Car
Per Hagerty:
The first Ford, a twin-cylinder Model A, is sold to Dr. Ernst Pfenning of Chicago.

Per Ford:
With 12 investors and 1,000 shares, the company had spent almost all of its $28,000 cash investment by the time it sold the first Ford Model A on July 23, 1903. But by October 1, 1903 Ford Motor Company had turned a profit of $37,000.
Neutral: A Summer Detroit Auto Show?
What do you think about the North American International Auto Show moving to June?