Gordon Murray, the designer of one of the most iconic road cars, well, ever, has his own vehicle production company now—Gordon Murray Automotive, which launched in October. With car companies come cars, and Murray's first will be a one that's "inspired by the engineering principles" of the McLaren F1.
The teaser image of the car looks sporty enough—a mid-engine layout, which looks a lot like the shape of his McLaren F1 from the side view. (That's the only view we have right now.) But it doesn't sound like this mystery car will have quite the speed the 627-horsepower McLaren F1 had. From Top Gear's website:

[Murray] stresses it's meant "for real-world conditions". That means not too much power? He nods. We talk about the McLaren 720S, which I've just been driving, or the Ducati Panigale motorbike he had been considering but rejected – things that are too fast for the road. "You can never even use maximum revs on those 200 horsepower bikes. You'd be dead or in prison." he sighs.

"I just want to get back to real driving." Today's cars are "losing the plot on involvement." says Murray.
Top Gear reports that the car won't be a hybrid, and that Murray hopes it won't have turbochargers. Murray said it'll be less powerful than the 500-HP TVR Griffith he recently designed, and that it'll be smaller and "more pure." Murray told Top Gear he's "relaxed on timing" for getting the car done, and that serious development will start in the spring.
It seems like the car will be different, which is always refreshing—there's little reasoning for high-horsepower Bugattis and Ferraris on public roads other than bragging rights on Instagram, and Murray had a point when he said he wants to get back to real driving. Driving certainly isn't how many followers you can get by bragging about your 1,500-HP Chiron. That's a little overboard.
G/O Media may get a commission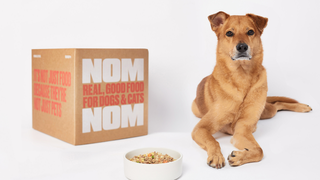 But it all gets a little self congratulatory when you reach this part of the car's announcement, which comes under the new "IGM brand." The new car and the brand celebrate "50 years of Gordon Murray car design," but, like, he's the one in charge of it all. That's like asking everyone to please clap as you pat yourself on the back. From the announcement:
The re-launch of the IGM brand celebrates 50 years of car design for Murray. The newly-revealed IGM logo is a re-design of the badging applied to Gordon Murray's very first car – the 'T.1' IGM Ford Special, which Murray raced successfully in South Africa in 1967 and 1968. The IGM brand will feature on all future in-house projects built by Gordon Murray Automotive.
We'll clap for you if we don't have to hear that line again, Murray. We just want to see the car.