Bugatti had the world record for "world's fastest car" stripped away earlier this week. But they didn't have the world record for "world's fastest convertible" taken away. Screw you Guinness, the long-named and halloween-colored Veyron Grand Sport Vitesse World Record Edition has just leaked out. And yes, it's yet another special edition Veyron.
The Grand Sport Vitesse World Record Edition should be unveiled on Facebook before an appearance at the upcoming Shanghai Motor Show. With a top speed of 254 MPH, it should be fast enough to make even the most uncool man in America — me — appear to be a modern interpretation of Don Johnson in Miami.
Other than the haunting paint scheme and a couple other bits that are yet to be revealed, it should be standard Vitesse fare. That means 1,200 horsepower and a removable roof. And a ginormous price tag.
G/O Media may get a commission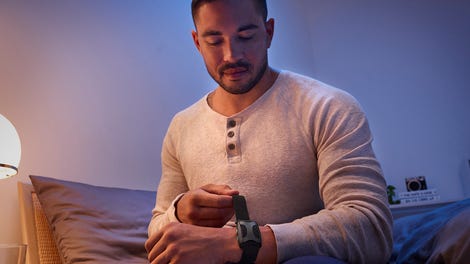 Of course, we don't know how many of them will be built, so it stands to reason that Guinness will verify the 254 MPH top speed and then revoke it two years later because they want to.
The record that will probably never be broken is the world record for longest ever name applied to a car. I mean holy jumping whatevers, that's long. Can you think of anything longer?
(Hat Tip to Stephen!)