Hannukah came a day early this year as Volvo just told us, for serious, that the hopped up Volvo V60 Polestar is definitely coming to America. Volvo wagon. Bright blue. 350 horsepower. Sub 5.0-second 0-60 mph time. I think I just blue myself!
We had a hint this was coming earlier this month, and I'm glad to see that not only is Volvo returning to its wagon-y ways, it's also doing so with a version tweaked by Polestar.
G/O Media may get a commission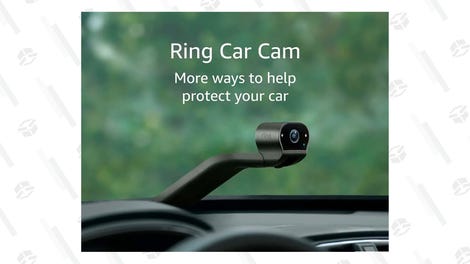 What are the specs? Similar to the S60 Polestar, there's 80% stiffer springs with Ohlins high performance shock absorbers. Brakes are upgraded with ventilated front discs clamped onto by six-piston Brembo calipers. The transmission is the same six-speed automatic that's gone through a a little tweaking and connected to better (I hope) paddle shifters. No manual, sorry.
The six-cylinder T6 engine gets a new twin-scroll turbo and intercooler, says Volvo, to produce 350 hp at 369 lb-ft of torque. All this runs through a Haldex four-wheel drive system and can scoot the car to 62 mph in 4.9 seconds on its way to an electronically-limited 155 mph. In a wagon.
Aesthetically, there are a few minor changes, but it's I-just-became-an-Avatar blue, so the minor changes seem huge. There are also giant 20-inch Polestar wheels and an apparently throaty 2.5-inch stainless steel exhaust.
No word on price, but if it's like the other Polestar products we drove you'll be buying it because you think the idea of a modified Volvo is intriguing and not because it's a particular value.
Volvo is also desperately trying to do anything to build excitement, and a slightly refreshed Polestar might just help, although you'll be waiting until mid-year next year to take delivery. Oh, and you can get an S60 sedan version… but what's the point?
More photos and info in the press release.