Ford and General Motors are losing ground in China, Volvo braces for the hurricane headed for the Carolinas, Tesla's biggest boosters are beginning to sour on Elon Musk's shenanigans and more on The Morning Shift for Tuesday, Sept. 11, 2018.
1st Gear: American Carmakers Losing Ground in China
When discussing the automotive industry these days, one cannot overstate the importance of the Chinese market. It's now the largest market for cars in the world, the primary driver for electric vehicle development and, increasingly, the tastemaker that determines product decisions for the rest of the world. So when Chinese sales begin to slow, as they are currently, it can have a potentially devastating effect—especially for Ford, which is going through some other shit right now and facing increased difficulties from the Trump tariffs and looming trade war.
So as the Chinese market begins to contract after years of unfettered growth, it's the American automakers who are losing ground the most, reports Bloomberg.
At the moment, part of the problem, at least for Ford, is an aging lineup that's in the process of being overhauled:
The market share of U.S. brands fell to 10.7 percent in the first eight months of 2018 from 12.2 percent a year earlier, according to the China Association of Automobile Manufacturers. The drop was caused by companies including Ford Motor Co. not refreshing their lineups in a timely manner, Xu Haidong, the association's assistant secretary general, said Tuesday.

While a slowing economy is weighing on the Chinese car demand, Xu said that the trade war has had a limited impact on the market. There are no anti-American sentiments or boycotting of U.S. brands by China's car buyers, he said at a media conference in Beijing.

Car retail sales have dropped for three straight months in China, with economic woes threatening to end the vehicle market's almost three-decade expansion. While just a small fraction of cars sold in China are imports, the higher retaliatory tariffs imposed by China on U.S.-made vehicles are causing pricing uncertainties, keeping some consumers away from showrooms.
G/O Media may get a commission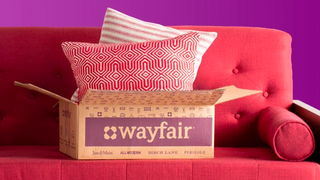 Big deals
Wayfair Surplus Sale
Additionally, GM's sales growth in China slowed to 0.7 percent earlier this summer, Bloomberg reports. Definitely a trend to watch.
2nd Gear: Ford Would've Sold the Focus Active Here, If it Weren't For Those Darn Tariffs
Speaking of Ford and China, we recently learned that the Chinese-built Focus Active quasi-crossover-hatch thing—unveiled to much fanfare a few months ago as Ford opted to trim its entire car line in the U.S. except that and the Mustang—would not in fact go on sale here after all.
The reason? Tariffs, although President Trump was quick to claim a win on Twitter, saying Ford could now build it here in America. Not so, Ford said, claiming it wouldn't be profitable if it did so. It's just easier to not make it at all.
Here's more on that decision, from The Detroit News:
In April, Ford announced plans to stop making cars in the United States – except for the iconic Mustang – and to focus on more profitable SUVs. It stopped making Focus sedans at a Wayne, Michigan, plant in May. The plan, said industry analyst Ed Kim of AutoPacific, was to pare down the Focus lineup to Active wagons and import them from China.

"Without the tariffs, the business case was pretty solid for that model in the U.S. market," Kim said.

If Ford sold fewer than 50,000 Focus Active wagons per year, it would run a U.S. factory on only one shift per day, which isn't cost-effective, Dziczek said. Automakers like to run plants on at least two shifts, and preferably three per day to cover the cost of building and equipping the factory, and to turn a profit.


Ford also wouldn't want to spend millions on equipment to build the Focus Active here because at low sales volumes it wouldn't get a good return on its investment, Dziczek said.

If sales were high enough to justify production at a U.S. plant, the price of a compact vehicle isn't high enough to cover the difference in wages here, she said.

"The margins are very slim," Dziczek said. "Even if you had demand and volume, it's still very difficult to build a small car in the U.S. profitably, which is why you find very few of them here."
"Without the tariffs, the business case was pretty solid for that model in the U.S. market." And this is the downside to it all! We all want U.S. manufacturing and American jobs and American production, but we never seem willing to pay the extra cost—and companies aren't willing to cut into profit margins to make it happen.
Anyway, I'm not sold on the idea that the Focus Active would be a "low-volume vehicle"—look how many Subaru Crosstreks get moved every month—but it's no great loss to the U.S. market, although I do wonder what Ford's plan is when gas prices spike or another recession happens now that its lineup is all more expensive crossovers, trucks and SUVs. And the Mustang. Hybrids, I guess, but that doesn't solve the cost issue.
3rd Gear: Volvo Idles South Carolina Plant Ahead of Hurricane
The eastern United States are bracing for a nasty storm in the form of Hurricane Florence, and North and South Carolina seem like they'll be taking the brunt of it. With more than a million people under an evacuation order, Volvo will shut down its South Carolina plant temporarily. Via Bloomberg:
"We have decided to shut down our plant tomorrow in light of the evacuation order that's now in place for Charleston, Dorchester and Berkeley counties," Stephanie Mangini, a Volvo spokeswoman, said in an email. The factory is Chinese-owned Volvo's first in the U.S. and recently began cranking out S60 mid-size sedans.

Hurricane Florence's top winds hit 130 miles (209 kilometers) per hour Monday to become a storm one step below the most severe level. South Carolina Governor Henry McMaster ordered evacuations of the state's entire coastline, including the area around Volvo's factory. The storm is destined for landfall late Thursday or early Friday somewhere between Charleston, South Carolina, and Norfolk, Virginia.

The Carolinas are home to BMW AG's biggest assembly plant in the world, as well as factories where Daimler AG units build Mercedes-Benz vans, Freightliner trucks and Thomas Built buses. Representatives for the German manufacturers said they're monitoring the situation.
Stay safe out there.
4th Gear: Tesla Bull Investors Begin to Sour on Elon Musk
Just when does Elon Musk's antics—and there have been so, so many this summer—begin to be enough for even the most bullish of Tesla investors? That time appears to be now. Here's CNBC on one:
Nomura Instinet lowered its rating to neutral from buy for Tesla shares, citing concerns Musk's actions may hurt the company's brand.

"We have been one of the most bullish on TSLA shares since initiating coverage last October … We continue to believe that Tesla could be a lot bigger than it is today," analyst Romit Shah said in a note to clients entitled "No Longer Investable" Tuesday. "The issue though is the erratic behavior of CEO Elon Musk. During the second quarter, the switch seemingly flipped … We are worried that this behavior is tainting the Tesla brand, which in terms of value is most important."
And another, who thinks it's vital to overhaul the board and have Musk give up his chairman role. Here's investor Gene Munster, also via CNBC:
We think Tesla's board needs an overhaul. There are too few independent directors and too many directors with long-term relationships to Musk as investors, overlap with other companies like SpaceX, family or otherwise. There's no one on the board that has Musk's ear to truly influence him to fix these self-inflicted wounds.

The easiest, most immediate action would be for Musk to resign as chairman of the board and have one of the non-independent directors resign from the board to bring on a new board member as chairperson. There was a vote earlier in the year to remove Musk as chairman, but the voting structure of Tesla's stock requires a super majority to pass changes. The motion failed.

If Musk were to step down and another director gave up his or her seat, the company could explore bringing on a new chairperson with no ties to Musk that may be able to influence him. Al Gore, currently on Apple's board, could be an interesting fit given his interest in climate change. Former Boeing CEO Jim McNerney would also be a good option as the former chairman at the company.
Note that this has less to do with the weed smoking and doubling down on the pedophile accusations, and more to do with the rapid-fire executive departures that have happened lately. Tesla's Chief Accounting Officer quit after barely a month, which is always a great sign, and HR boss Gaby Toledano also left the company recently.
5th Gear: Trump Is 'A Clear and Present Danger' to the U.S. Auto Industry 
Strong words, but they're from two high-ranking former transportation department officials who served under both Barack Obama and George W. Bush. Here's what they say in an op-ed for the Detroit Free Press:
The Trump administration's chaos theory of economic development is a clear and present danger to this industry through its one-two gut punch of enormously disruptive tariffs, followed by the recent damn-the-science fuel efficiency standards freeze. U.S. global leadership of this foundational industry is now at stake.

As with the aerospace industry, the automotive sector is increasingly characterized by the need for substantial research and development investments and long product planning cycles, making consistent and predictable policies far into the future an imperative.

When the cost of even modest midcycle product updates is measured in the billions of dollars, and the R&D costs of new technologies must be spread over multiple platforms and millions of units, the American auto industry cannot thrive and innovate without clear visibility into, and confidence in, regulatory, trade and energy policies years into the future. This is ever more true as yesterday's V8's and chrome are transformed into an arms race of electronics and electrification.

The reckless imposition of tariffs and wobbly, inconsistent bilateral negotiations by an administration willfully ignorant of global supply chain realities was the first shot at the auto industry. When more BMWs are produced in South Carolina than any other factory in the world, and manufacturers increasingly reserve their U.S. production capacity for higher-margin vehicles, policies designed around yesterday's trade assumptions are like driving through your rear-view mirror.
Everything should be fine.
Reverse: Never Forget
Neutral: Who Can Help Tesla Get Its Act Together?
Who do you nominate to be the adult in the room?