In another stunning display of a fundamental misunderstanding of how the automotive industry works, President Donald Trump posted a tweet earlier on Sunday morning lauding a CNBC report that stated Ford's intent to nix a plan to sell the Chinese-made Focus Active in the U.S.
No, sir. No, that is not how this works. No, Ford is just… not going to sell these vehicles in the U.S. at all.
Trump's plan to start increasing tariffs on Chinese goods is apparently pretty close to coming to fruition, which is causing companies around the world to start getting antsy. Proposing a 25 percent tariff on a country is not going to go unnoticed, and China has already stated their plans to retaliate. Now, even US-based companies are getting up in arms.
G/O Media may get a commission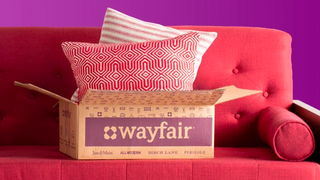 Big deals
Wayfair Surplus Sale
It's an attempt to force China's hand in eliminating tariffs altogether, but all it's done instead is escalate a worldwide tariff war. It doesn't really seem like our president… understands that fact.
See, Ford isn't getting rid of its plans to manufacture cars in China. It is still going to do that! It is just not going to sell those cars in the United States. Instead, Ford is just going to find markets elsewhere.
Ford has taken plenty of blows as a result of this trade war, especially with the metal tariffs. Sales have fallen in both China and the U.S. We've already lost the Ford Focus crossover in the States entirely. This is a situation where no one is really winning.
So yeah, ceasing sales in the U.S. might hurt Ford—but so will excessive tariffs. This whole deal isn't really encouraging anyone to do much else, aside from root their heels down deeper in the dirt and play chicken until thing get bad enough that someone has to break.
And above all else, the point is that here, again, for the umpteenth time, is your president tweeting about the auto industry he knows nothing about, and can't be bothered to understand. When does it end?
Update (9/9/18 7:00 PM): A Ford representative has contacted us to state the following:
It would not be profitable to build the Focus Active in the US given an expected annual sales volume of fewer than 50,000 units and its competitive segment.
Ford is proud to employ more US hourly workers and build more vehicles in the US than any other auto maker.