Once again it's time for the latest 24 Hours Of LeMons Über Gallery, in which every car that managed to get out on the racetrack gets its own set of photos. The 24 Hours Of LeMons New England had an excellent assortment of cars, plenty of black-flag drama, and broken parts all over the track, and you can see all the details merely by making the jump. Thanks to UDMan, Drumhurrin, TheEastBayKid, MagicalTrevor, Rob Leone, Michael Prichinello, Brian Shorey, and Johan Schwartz for the great photos!

Since I wasn't able to make it to Connecticut in the flesh, I can't provide quite as much description as I'd like for each team, but we've got some firsthand accounts from some of them and UDMan did a bang-up job of taking notes and relaying information across the continent (in addition to taking most of the photos you see below). When you're done here, be sure to punish the Gawker servers some more check out past LeMons Über Galleries, including LeMons South 2008, LeMons SF 2008, LeMons Arse-Freeze-A-Pa-Looza 2007, and LeMons SF 2007.

#0 Keystone Kops, Volvo 244 Since my own LeMons team drives a Volvo 244, I'm always pleased when I see one do this well out on the racetrack. The Kops finished 4th and took home the Fastest Swedish trophy.


#00 No Budget Racing, Pontiac Firebird Here's what the spokesman for No Budget Racing has to say about the team's experience: The car was picked up off of craigslist from a dude in branchburg New Jersey for 450 bucks. we didnt do too much to it except for a waterpump and tune up. probably would explain why the radiator end tank blew off 20 laps in... lol. any way the firebird was a 305 V8 with a 700r4 crap box auto behind it. Jay docked us 30 laps at the start because he thought i replaced the suspension, which was definitely not the case, they were the same crap ones that came on the car. we had some serious power (serious power and 305 should never be used in the same sentance), then we over heated, blew the end tank off the rad and had to run to replace it. once that was figure out another 10 laps later and the lower hose burst, another run to the store and a credit card swipe later and we were back in business, over heating again!. the fan wasnt working so we hard wired it to the battery, and ahem... cut a little out of the bumper for airflow..... after all of this the tranny couldnt hold and we lost second gear by the end of the first day. the car was still able to run fast if it decided to shift into third and we were running some good times. we drained the fluid before the second day and it came out like sludge, replaced it with new ATF and hoped for the best but the transmission gave up the ghost about an hour and a half before the end of the race. theres not much we could do about that. the charred beef guys offered us a power glide to stick in there but the driveshaft wouldnt fit if we did that so it was day ender for us. we had a blast. theres no way we will miss next year! i hope jay comes back so we can really show what general motors has to offer. he gave us a residual value of $0 so we are gonna really try hard this time and see where that gets us. .


G/O Media may get a commission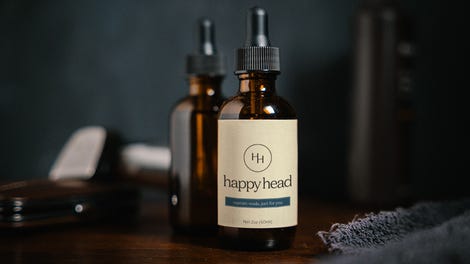 #1 Schumacher Taxi Service 1, Toyota Corolla FX16 We saw these guys at LeMons South last month, and this time they showed up with two cars. You can check out their team photos here then read this account from STS member Dave Heinig: I had forgotten how loud a 4-cylinder downpipe under the floorboard is. I spend a lap or two getting comfortable, then when I start to push it, get into the chicane a little too hot and a little too loose. I managed to pull off a nice drift around the cone, but apparently brushed the dirt with my back tire as I was going by. I get a warning flag pointed at me and keep going. Next time around, I'm nice and clean through there, but they apparently decided a warning wasn't enough and black flag me. I roll into the pits thoroughly confused, where they tell me I put a wheel off, but since we let them borrow our welder, get the hell out of here and back on the track. So I get back out on track and start doing laps. After about 8-10 laps, disaster strikes. Coming off the banking I feel a little wobble in the steering which quickly turns into a quiet thumping. As I'm thinking, "Do we have a loose wheel?" it turns into a horrendous racket that I can feel pounding through the floorboards. In very quick sequence, tire separation, broken tie rod, and busted transmission go through my head until I rev the motor and get nothing... shift to second... nothing... shift to third... nothing... oh crap, it's the CV axle. I manage to coast to the pit exit and get a push back to paddock from a tow truck (again). We look under the car, and sure enough, the inner CV joint came apart from the transmission. It sheared four of the studs right out of the transmission yoke, broke one off in the yoke, and bent the sixth one. Rob and Mike quickly disassemble the right front suspension and pull the halfshaft out of the car while sending other team members scrambling around paddock for spare bolts the right size. As Matt and Jerry are begging for loose hardware from other teams, I start poking around looking at the damage under the car. It looks repairable. With the halfshaft out, we realize it lost the steel backing plate at the end that keeps all the grease in. Rob fixes that with about 20 feet of duct tape and we're ready to start the reinstall. Our team members are starting to come back with a pretty motley collection of loose bolts, none of them with matching nuts. As I'm sifting through the pile of hardware, I ask Rob what happened to that bag of loose bolts from when we ripped out the interior. I remember it being in the toolbox before we left. Turns out Rob actually had a little box of various sized nuts and bolts in there too and forgot about it until that moment. If people actually had light bulbs go off over their heads, this one would have blinded half the paddock. We found our likely candidates, popped the shaft back in, and started trying to get all our hardware threaded. The duct tape made that an absolutely miserable job, but we managed to get everything on and snugged down. Of our four bolts, one had a lock nut on the end, one I actually remembered to locktite, and the other two were on there by the grace of God. As we were reassembling the suspension, Mike decided to seat the hub on the axle by pushing on the brake rotor with the heel of his hand. (Ouch) Total downtime: 1 hour. As I walked up into the stands to watch Matt's first stint, I was totally unprepared for the half hour of anxiety and nervousness that were about to hit me. I walked up the stands to the sound of Jerry on the radio saying, "Matt, don't wad the car up!" He was driving the car like it was an autocross, tossing the tail around in the turns, braking at the last possible second, and generally running up the ass of everyone in front of him. It was fast, but it was dangerous, and fast and dangerous is not the way to finish an endurance race. After Jerry and I traded off yelling at him over the radio for about 15 minutes, he started to settle down and found a rhythm. The rest of day 1 went pretty flawlessly, and we held on at around 100 laps behind the leaders while other cars were dropping like flies. Rob managed to pull a number on the Mostly Motorsports Toyota Paseo just by passing them. You could see the red mist descend as the Paseo pilot turned on the afterburners. He may be beating the crap out of the car, but dammit he was going to get that spot back. Rob let him by just in time to watch their motor nuke itself in the next turn. [Nelson](HA HA!)[/Nelson] As they were being towed off the track, Rob gave him a nice little rev on his way by under yellow. As Matt was running his stint to finish the night, the event organizers came over to tell us that we were over the sound limit and would have to fix the exhaust before we could run on Sunday. We still had the cherry bomb laying around, so we added it to the list of repairs. At 9:30 PM on Saturday, they finally brought everyone off the track, and we parked it in the paddock. After letting the car cool down for 3 to 6 beers, we climbed under it and locktited the crap out of the bolts holding our axle on. No more re-tightening every driver change. We grabbed our cherry bomb, and instead of using a u-bolt clamp to attach it at the front we just welded the sucker in place. Satisfied with our repair jobs, we called it quits for the night. Final standings after day 1: Taxi II in 3rd place, 12 or so laps behind the leader. Taxi I in the pack somewhere about 110 laps down. That third case of beer was starting to look like a done deal.


#02 Jungle Cat Racing, Jaguar XJ6 By all accounts, the Jungle Cat Racing Jaguar put out plenty of smoke and took the turns with much drama… thanks to its Blizzak snow tires. Huh? 20th place and the pride of having fended off Joe Lucas, Prince of Darkness well enough to get around the track 551 times.


#2 Schumacher Taxi Service 2, Audi 80 Quattro The Schumacher Taxi Service Audi wasn't quite as quick as the FX16 Corolla, but it still picked up a solid 7th-place finish. Team member Luis Gomez writes: It was a great weekend. Taxi/2 did better than I thought and was happy with winning the first bet.(Don't mess with Karma) At the end of day one we were in 2nd place. But I think I made Karma angry with me. We should have checked the tires but we left it for the morning. We lost the sway bar link on the track and the front shock had blown. We had noticed low water but couldn't find the leak. In the morning we removed the sway bar and refilled the water. The problem got worse and we lost the last couple hours. In the morning we were closing in on 90(which was 1st) but 29 was closing faster. So before we blew the head gasket we were in 3rd. We finished the day with 9th. I had a great team, Thanks to Kurt, John, and Rob P. who drove cleanly when they had to. Thanks to the support (and hammering) of Taxi/1. Alright now we need some ideas for next time. Firefly? Death Race? On my driving, I finished cleanly on day one and was a bit full of myself. Karma got me the next day. I had Vlad behind me for a bunch of laps and got black flagged for blocking(guilty). Rob L explained I can move once, but more is blocking. As punishment they pulled one spark plug. Being a 5 cylinder inline engine. I asked if they could pull number 3. So I finshed my turn on 4 cylinder. The same as when I bought the car. Right before I was to pit Vlad was behind me with Taxi/1 behind him. On the back sweeper I saw Taxi/1 high and Vlad directly behind me. So I lifted off the accelerator, allowing Matt to pass high, right before the chiccane. About 20 minutes after that Vlad was dead from a blown engine. It was a fun weekend even with the problems.
#03 Dentonators, Volkswagen Golf The Dentonators piloted their Golf to 8th place and won the Fastest German trophy to boot. The guys on the team sent in some great photos for us.


#3 Freddie's Freakin' Fiends, Toyota Celica Freddie's Freakin' Fiends seem to have suffered from some mechanical woes, but they persevered enough to do 377 laps and stay out of the lap-count cellar.


#4 Nut Job Racing, Honda Civic The Nut Jobs had a nice Ice Cream Man Civic theme, and they took a respectable 12th place (and pretty quick 34.452 second best lap time).


#06 Scuderia Testa di Spillo, Alfa Romeo Milano Would you believe three Alfa Romeo Milanos out of 24 cars, and all of them in the top six places? This is the second-quickest Milano, placing fifth.


#07 Go Green, Honda CRX The Go Green CRX finished 13th. Here's what UDMan had to say: Here is a team, from New Hampshire, that is a very tight group of racing enthusiasts. This car is dedicated to a team member who passed on before he was ever able to experience and seat time in the car, and his name is Mark Alosa. A little background; Alosa was a family man, who started a green apparel company in which 50% of all the profits are earmarked for charity. The sad story is that Alosa passed away before he could re-new life insurance coverage. So, these guys set up a Memorial Fund, in which they take pledges for every lap, and it all goes to the Alosa family for College and other expenses. The team plans on racing at all future LeMons events with the thought of having regional people responsible for setting up and doing the prep work before the event in their respective location. During the race they had one slight problem. The downpipe separated from the engine, letting exhaust fumes get into the cabin, making each driver a little light headed. At the beginning of Sunday, this little mishap cost them at least an hour and ½. Of course, they also received the dreaded Grille Of Damocles as punishment for getting cozy with some of the other racers.


#8 Bean Counters Outback Racing, Subaru Outback The Bean Counters managed to get a cheap Outback, but they got dinged 40 laps for suspected budget-breaking. However, their 11th-place finish was 47 laps behind #12, so the penalty turned out sting-free.


#9 Le Grande Fromage, Volkswagen Jetta How do you win the Most Likely To Leave In An Ambulance trophy? Show up in a Jetta painted to resemble a large hunk of cheese! Le Grande Fromage came in 21st, but they still managed to do 542 laps; here's a news story about this New Jersey-based team.


#11 Team Elemonators, Toyota Camry The Elemonators had a wicked-looking skeletal roof gunner on their Camry, which may have provoked them into hitting the dirt four times on Day One… which resulted in the car being pulled off the track for the rest of the day. Ultimately, they finished 17th.


#20 Mostly Motorsports Speed Club, Toyota Paseo/Mazda RX-7 These guys showed up with a Paseo, threw a rod, and talked Chief Perpetrator Jay Lamm into letting them substitute their ice-racing Mazda RX-7 for the second day of racing… with some lap penalties, of course. According to the team spokesman: Our thing is shoe-string endurance road racing and non-stop laughs. It's working on beater race cars and sharing a pizza every Monday night. It's showing up at the track and being determined to laugh the whole time. It's taking crap for our crap cars, and beating the poo-poo-ers out on the track. We know what it is like to be driven around in a golf cart by a pro crew chief, for two hours, while he helps us search for some weird piece of hardware to put our crap car on the grid. We know what it is like to change a hot transmission at three in the morning. We know what's its like to have an 80 year old driver punt you on the track, and then fuel his car and change his tire in the pits, because it is the right thing to do. We know not to race in the pits or paddock; we know that more cars on the track is more fun, and we know how to keep those cars out there. We'll work on anyone's car. We'll share tools and parts. We've been on both ends and are proud of it. We know where we came from. We know who taught us what we know. We know that racing is about door-to-door, super-excitement, but, it is also about people from all walks of life and camaraderie too. And, we aren't stupid. We know not to harass a 16 year old track employee who is just doing his job, or a volunteer, who is just trying to keep us all safe. We've raced and crewed Grand Am, HSR, SCCA national and regional, T-Karts, IMSA, NMIRA, AMEC, AGT, and others. We know that whether you are in the backyard with some go-karts, doing 100mph in a bombed-out beater on ice with homemade tires, or rocking the big dollar pro events, racing is racing. You can have fun or get hurt, it is all up to you. And though money is a constant barrier, a lot of folks helping each other out, and a few creative race organizers, can get all of us out to play. So, if you guys are looking for the kind of lame-o's who can share a pit stall, who'll work on everyone's cars, who will tell funny stories and listen too, who will spot that kid with his dad, filled with awe, and drop him or her right in the driver's seat for a photo, who will take the fire-bottle job seriously, who'll have an extra burger on the grill and a spare water or beer in the cooler, who don't lose the vision—or our tempers, and who aren't above the occasional fart joke, then the Mostly Motorsports (yes, we do have a sponsor—somebody has to buy the pizza) Speed Club is just the kind of lame-o's you are looking for. Indeed, our lame-i-osity is superior. Also, we like fishing, if that helps.


#21 Team Pro-Crass-Duh-Nation, Alfa Romeo Milano Here's another one of the trio of Milanos. Pro-Crass-Duh-Nation finished 6th; they'd have done better, but a little battery-on-fire mishap (probably caused by the car entering the Joe Lucas Electrical Disruption field of the Jungle Cat Jaguar) took them off the track for a while on Day One.


#28 Kielbasa Kids, Honda Civic The Kielbasa Kids' 4-door Civic was the early leader, by all accounts drove a sane and clean race, and came in second place (a mere four laps behind the winner). The Kids' best lap time was an awesome 32.877 seconds, which was the second fastest time of the race. Once again we see that Civics and Integras are great LeMons cars… if the head gasket doesn't blow, a rod doesn't throw, or an axle doesn't go, that is.


#37 Italian Job Racing, BMW 325is So you really, really want to run an Italian Job-style Mini in the 24 Hours Of LeMons, but you just can't find a runner for 500 bucks? No problem! Just rig up a Mini grille on a beat-to-crap BMW E30, slap a movie poster on the trunk lid, and you're ready to go! Read more at Team Italian Job's website.


#45 Vlad The Impala, Chevrolet Impala We've already had some in-depth coverage of the adventures of Vlad The Impala, and anyone who wants to know how to win the much-admired Heroic Fix trophy- as this team did- should check it out. Hey, the old NYPD front-drive Impala still picked up a 22nd place finish, even with a blown transmission and thrown rod!


#64 Legion Of Doom, Chevrolet Malibu After a Malibu finished second at Altamont we had high hopes for the Legion Of Doom. A high-ranking finish wasn't in the cards for the Legion this time around, but they can hold their heads up high after a 14th place finish and the Fastest American Car trophy.


#66 Chard Beef, Buick Regal We had a sneak preview of Team Chard Beef's Buick Regal before the race, and that hot-rod-looking small-block we spied in the photos had us hoping the Chard guys had their stories straight on that engines costs and origins. Sadly, they they got a BS Penalty of 100 laps, then proceeded to blow the differential. Still, they finished 19th, and their 34.230 second best lap made it one of the quicker cars on the track… but those accomplishments pale next to the Index of Effluency trophy they took home. Since most LeMons aficionados consider the IOF to be the prize of the race, Chard Beef wins!


#69 Scuderia Limoni, Alfa Romeo Milano Yes, by God, an Alfa Romeo Milano finished third! Now the secret is out- the Milano is a mighty LeMons machine, which should come as good news for Team Quattro Libre. Their best lap time of 36.411 seconds was more than four seconds slower than the winning Miata's, which show how consistency and reliability- yes, we're using that word in connection to a Milano- makes you a contender in this race. They even won the No Prayer Of Winning trophy! Check out the Scuderia Limoni site, with another site here, for the inside story.


#70 Stugots LeMons, Mercedes-Benz 300 How about a People's Curse victim that survives its punishment and gets back on the track? This very slow, very ill-handling Benz came in dead last and its best lap time was a glacial 38.110 seconds, but the team won the highly desirable I Got Screwed award so all ended well.


#77 Team Rob, His Two Loser Friends And Stupid Brother, Volkswagen Golf Is this the best team name ever or what? TRHTLFASB picked up the Prayer Of Finishing trophy and an excellent 10th place overall.


#90 Endurance Karting, Mazda Miata Mazdas have now won three of the last four 24 Hours Of LeMons races, and the kart racing school instructors on this team knocked off the quickest lap time of the race (32.348 seconds) while taking the checkered flag.


Track Action Here are some shots of general racin' action.


Awards And Trophies


Judging And Penalties