Many of us have looked at a beat-to-hell sedan, then reached for the Sawzall and created an open-air summer cruiser. Then, when the weather turns cold/rainy, it gets junked. But if you're Belvedere Adrian, you keep driving it for decades!
You're all familiar with the Faster Farms Chickens Belvedere 24 Hours of LeMons car, but some of you may not be aware of the extent of Adrian's Belvedere collection. He's got a turquoise '67 coupe that serves daily-driver duty, a super-mean red '67 convertible with a 440 (no, it's not a GTX), and a very original '66 station wagon with a VIN just one digit removed from the Sawzall Special's; that's right, they went down the assembly line nose to tail!


G/O Media may get a commission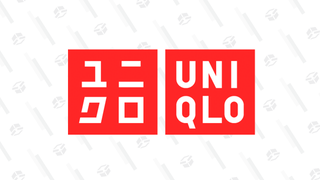 Year-round basics
Uniqlo Summer Sale
Unlike most Sawzall "convertibles" (with no top, it's not really a convertible), this one has had a bunch of chassis bracing welded in, to compensate for the rigidity lost when the roof was hacked away. That means that it can be made into a very pleasant driveway swimming pool, with the addition of a blue tarp, a garden hose, and some jackstands. And guys who do this with pickup truck beds think they're being clever!


Adrian dug up his old Chop-Top Belvedere photo album, which is full of Polaroids adorned with punk-album-cover-style captions. The raw material for the captions was snipped from 1980s TV Guide listings for the long-forgotten mid-80s sitcom, Mr. Belvedere. Most of the photos seem to capture tailgate parties in the Oakland Coliseum parking lot in the late 1980s, during the McGwire/Canseco/Eckersley glory days of the Oakland Athletics.


Like most A's fans, Adrian ventured down behind the Orange Curtain to catch a game with his team visiting the archrival Anaheim Angels. And, like most A's fans who make this 420-mile journey south, he was pounced upon by Angel Stadium security, because the Angels don't want any damn tailgating in their parking lot- if you want to scarf hot dogs and swill cold foamers, you can damn well do it in the ballpark's mall-style Food Court! I've had this unpleasant experience myself, and it reflects the differences between the East Bay and Orange County; it's much like the difference between hanging out with (Oakland native) 2 $hort and hanging out with (Orange County native) Richard Nixon. OK, on to the story of Mr. Chop-Top Belvedere: