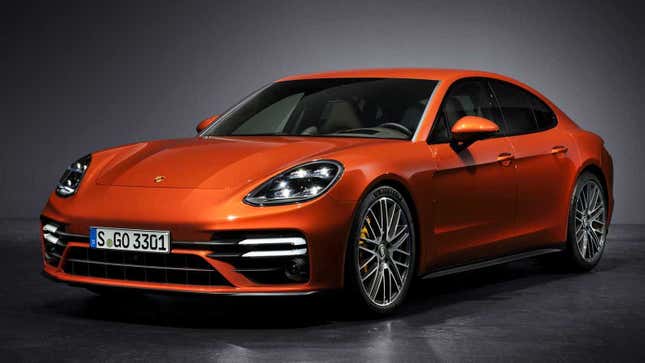 Porsche has finally updated its four-year-old second-generation Porsche Panamera. The sports wagon is getting a new 4S E-Hybrid trim, and the new 2021 Porsche Panamera Turbo S gets a boost of 70 horsepower to achieve a claimed 0 to 60 mph time of just 2.9 seconds.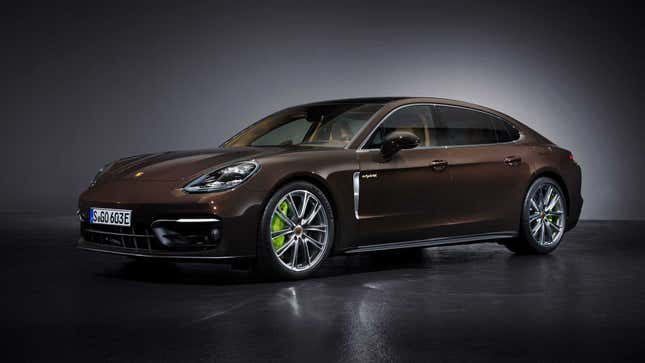 Technically, the "new" Turbo S actually just replaces the "old" Panamera Turbo, which came with a 550 horsepower and 567 lb-ft of torque. The Turbo S now adds over 70 HP for a grand total of 620 HP now, and a significant torque boost up to 604 lb-ft from the uprated 4.0-liter twin-turbo V8.

If that's a little out of your price range, or a little old-school, Porsche now offers a 2021 Panamera 4S E-Hybrid. It pairs a 2.9-liter V6 engine with an electric motor and a 17.9 kWh battery pack for a total system output of 552 HP and 553 lb-ft of torque, or right on the money with the outgoing 2020 Turbo model.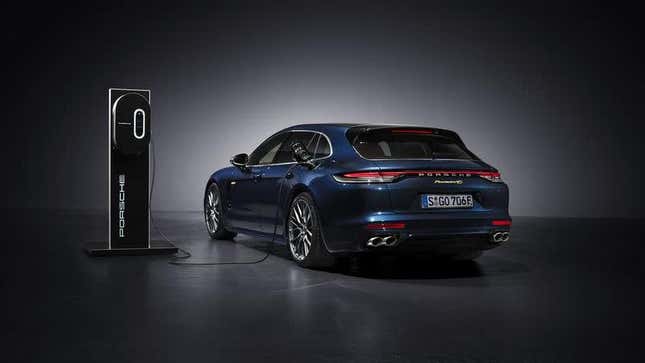 The 2021 Porsche Panamera GTS has also received a 20 horsepower bump over the previous model year, and the standard Panamera has swapped out its previous 3.0-liter turbo V6 for the new 2.9-liter twin-turbo V6 unit, producing up to 325 HP.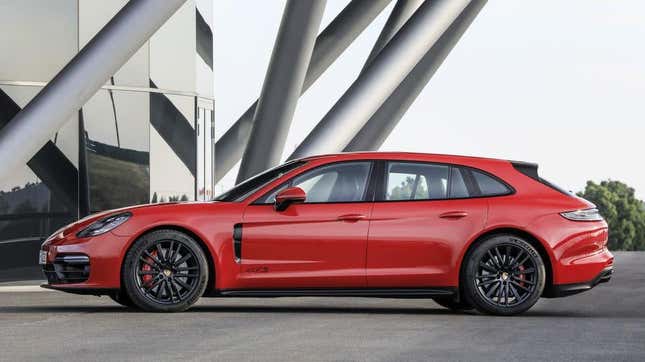 The previously-optional "Sport Design" front bumper treatment is now standard on all Panamera trims, and a new sport design will be offered as an upgrade. The GTS gets a Satin Black treatment. The Turbo S gets a slightly tweaked look with different headlights and more room for air to go places.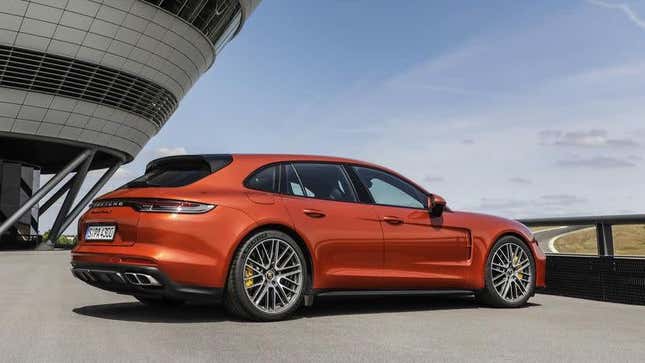 Porsche has also added Cherry Red Metallic and Truffle Brown Metallic as two new color options, and the sedan, Sport Turismo, and Executive (with a 5.9-inch longer wheelbase) configurations are now offered with more of the new powertrain options, though the Executive Turbo S will slow down to just 3.0 seconds to 60 mph. That 0.1 second could be a deal-breaker for some people!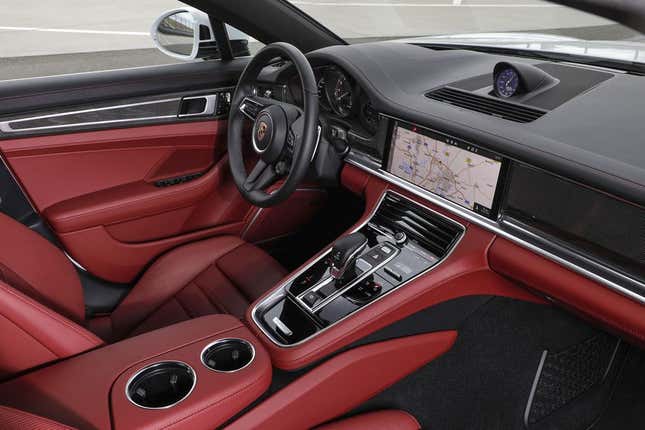 Pricing will be announced closer to when ordering for the 2021 Panamera opens "early next year," but expect everything to be a little more expensive than its current model. The current standard Panamera starts at $87,200 before tax and fees, the current E-Hybrid starts at $103,800, and the current Turbo starts at $153,000.