Press photos always make a car look prettier than it really is. They're taken from all the optimal angles, with just the right lighting, and they likely go through a lot of post-processing. So if you want to know what the 2021 Ford Mustang Mach-E looks like in real life, you'll want to check out this not-particularly-glamorous leaked photo. Update: We now have photos of the unique door handle and frunk!

On Thursday, Jalopnik published official Ford press images of the 2021 Ford Mustang Mach-E. The car looks pretty, with the wheels always turned at just the right angle and the light glistening ever so subtly on the car's glass and sheet metal.
But what I want to see is how the car looks in photos not taken and edited by a professional, which is why this picture posted onto the Ford Mach E Club forum is so enlightening. The car is just sitting in what looks like a studio, with a white background and not a whole lot else to speak of. Its wheels are turned straight, and the general photo quality looks OK, at best.
Update Nov. 16, 2019 10:50 p.m. ET: A representative from MachE Forum just sent us lots of new leaked photos (which include the one shown on the Ford Mach E Club forum), including images depicting the door handle that so many folks have been wondering about. It does exist! It just appears to be a tiny black wing at the base of the B-pillar. The new photos also show the sizable front trunk, and a decent rear cargo area. Looks spacious! We don't know much about where these pictures come from, though an "AD" watermark, which I don't immediately recognize, adorns the tops of the images.
I don't know anything about the car in the image. Nor do I know much about the picture—who took it, when they took it, or where they took it—but The Breaking News Team at VerticalScope, Inc., which owns the Mach E Club forum, notified Jalopnik of its existence. We'll keep trying to figure out the image's provenance and will update this post if we do.
G/O Media may get a commission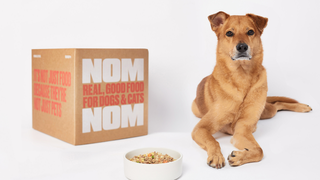 Even in the unspectacular photo, the Mach-E looks pretty good, especially for a crossover. The hood and roofline look aggressive, and the front end does give off some Mustang vibes while maintaining a distinct look.

It seems like Ford did a nice job on the design. Expect to see a lot more non-press images tomorrow when the car debuts.