When the 2019 Mazda 3 officially dropped earlier this week, we fell for its pretty face immediately, the fact that it will be offered with a manual and have all-wheel drive. And, like nearly all of you, I got to looking at the rear of the hatch version and paused. That massive C-pillar is, uh, problematic and I suspected immediately that it would massively hinder visibility. And I was freaking right.
Unfortunately, I'm not currently at the LA Auto Show in person, but the lovely David Tracy is and he brought back some insight and photos after physically sitting in the hatch on the show floor.
"I sat in the Mazda3 hatchback on the floor of the LA Auto Show," he reported, "and yes, rearward visibility is as bad as you'd expect. It's like a cave in there. You look in the rearview mirror and all you see is huge black pillars on the sides, and a small window."
Look at this. Look at this shit.
G/O Media may get a commission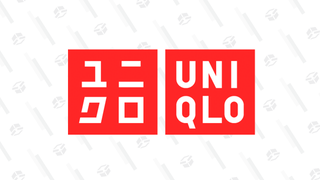 Year-round basics
Uniqlo Summer Sale
And this is what you see if you look in the mirror.
You could hide an elephant from a Mazda 3 hatch driver!
Yes, the new 3 comes with your standard proximity sensors like the parking assist, back up camera, 360-degree camera and blind-spot monitoring. These systems are very helpful, but still don't completely replace the good, old act of simply looking. Systems can fail, break or malfunction. Then how will you see?
The hatch is probably a car that would benefit greatly from something like GM's digital display rearview mirror, but Mazda doesn't yet offer one.
Mazda told David that the fat C-pillar was purely a design and styling decision, as it really wanted to distinguish the looks of the hatch from the sedan. Well, Mazda pulled it off, but seemingly at the cost of visibility.
Historically, lots of cars have big C-pillars like this, such as the AMC Gremlin. But just because it's been done before doesn't mean it's good.
You could say that it's just a natural evolution of 2018 hatchback design, but I don't think so. Here's a Volkswagen GTI interior for comparison.
If you're planning on buying the new Mazda 3 hatch, I guess this is what you're in for. Be extra careful out there!