The new, 2019 Mazda 3 isn't just another sleek compact car (which we desperately need in today's market). It also now comes packed with Mazda's very fancy spark-controlled compression ignition engine, called the Skyactiv-X. And also a manual transmission! Praise the Lord!
The Mazda 3 will be the first, mass-produced car to use that new witchcraft engine. Here's how it works, as David Tracy expertly explained earlier this month:
The Skyactiv-X engine works by using a process that Mazda calls Spark Controlled Compression Ignition—essentially a spark plug lighting off a localized rich mixture of fuel and air to create a fireball that compresses the lean mixture throughout the rest of the cylinder, yielding spontaneous ignition. It's a fascinating concept that promises the efficiency of a diesel engine.
The new 3 borrows heavily from the Kai concept that we saw back in 2017. It wears Mazda's current corporate face, but the Kodo design is so pretty that this hardly matters at all. It sits on an all-new platform called the Skyactiv-Vehicle Architecture, which Mazda claims makes riding in the car feel "feel as natural and stress-free as walking on your own two feet."

G/O Media may get a commission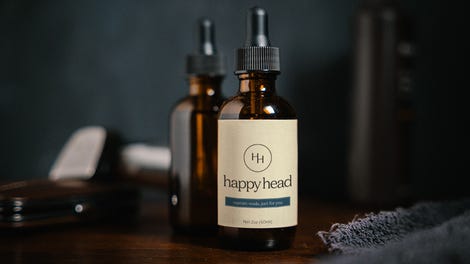 The interior is sleek and minimalist, giving it a much more sophisticated look than present competitors. I can't tell how the materials feel from the photos, though. I'm going to have to tap around with my knuckles if I ever get the drive it to see how truly quality it is. There's also a new interior fabric color called Greige, a (you guessed it) blend of gray and beige.
Sounds like visibility will be decent, too; the A-pillar has been designed to minimize blind spots so that drivers won't have to spend as much time craning around them to see to the left and right of the car.
And, yes, there will be a manual option. Mazda says that the gear shift lever has been shifted forward and heightened so that it's closer to the steering wheel, a feature that we praised in the 1980 Mazda RX-7. Transmission options include a six-speed manual or a six-speed automatic.
It's unclear which engine trim will be mated to the manual, though. We hope it's the engine with the good specs, as most other automakers only offer their manuals on the base trim. When tapped for comment, we were only told that a manual would be "available," but specific trims and engines that go with it haven't been announced yet.
Engine options include the 1.5-, 2.0- and 2.5-liter versions of the latest Skyactiv-G engine. There will also be the Skyactiv-D 1.8-liter diesel engine, as well as Mazda's revolutionary Skyactiv-X engine. That Holy Grail engine boasts great gains in fuel economy, but Mazda hasn't disclosed those numbers yet. No performance specifications were offered at this time, either.
Yet, for the first time ever, the Mazda 3 will have all-wheel drive. Front-rear torque vectoring and brake-based yaw moment control are said to help increase stability and reduce overall mechanical loss by nearly 60 percent over the outgoing model and also helps with improving fuel economy
Mazda also didn't announce pricing for the new 3, so we'll have to wait and find out about that later. In any case, we're happy to see that the company is still investing in fun. We can't wait to get behind the wheel.