Some news today for hopeful owners of the 2019 Honda HR-V, Honda's Fit-based compact crossover that is fine to drive: it's getting the Honda Sensing safety package and a volume knob, but it's losing its manual transmission option, which it (checks notes) definitely had.
Huh. Interesting. Did you know this? I didn't either. Or maybe I did and I forgot, because I don't spend much time thinking about the HR-V. It makes sense that the European-spec HR-V had a stick, but it was a genuine shock to me that the American one did too. Only on the front-wheel drive models, though. Which makes sense if you consider the Fit has one, too.
Look at this if you don't believe me:
G/O Media may get a commission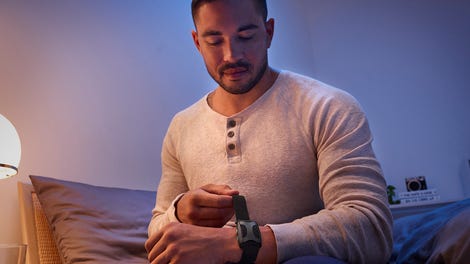 Hot damn.
This news comes to us from Car and Driver, which reports that the HR-V is the last car in the Honda lineup to get its lane-keeping/emergency braking/adaptive cruise control package and, finally, a damn volume button. But now the only transmission option is a CVT.

It's not like most people knew it had a manual, anyway, and it's hard to imagine its core buyers wanted anything to do with a clutch pedal.
Apparently our own Reviews Editor Andrew Collins encountered a manual HR-V once, and only once, at a Honda event, but he said "it was either drive that, or an S2000 Club Racer" and I think you can probably guess what happened after that.
The thing is, Honda makes great manual gearboxes, so even though the HR-V only has 141 naturally aspirated horsepower, this thing could actually be not horrible to drive. Or at least slightly more fun than your average compact crossover, most of which are about as thrilling to drive as making oatmeal.
A quick search on Cars.com reveals 139 new or used manual Honda HR-Vs for sale across the country, assuming they are listed correctly. If you want a compact crossover that happens to have a stick, you should go for it. I can't imagine the dealers are able to move these things easily, so you can probably score one for a song just to get it off their lots.