The Ford Ranger seems to strike a personal chord with pretty much everybody in America; I remember being crammed into the jump seats of my dad's as a kid. When the "return" of the truck in the form of the 2019 Ford Ranger was announced, people reacted like it was going to be personally delivered by God himself. Now it's finally here, and it's not the stripped-out little truck we all remember—but it's pretty good at what it's trying to do.
(Full Disclosure: Ford put me up in a hotel down in La Jolla, CA and fed me food. I drove myself to the hotel because I'm an hour north and I have the keys to a 2019 Raptor for the week. Sadly, there were no jumps to be found on the 5 Freeway.)
The last time you could buy a new Ranger in an American Ford dealership, around 2012, it was a plucky little work rig that embodied the "everything you need, nothing you don't" mentality that people associate with pickup trucks in general.
G/O Media may get a commission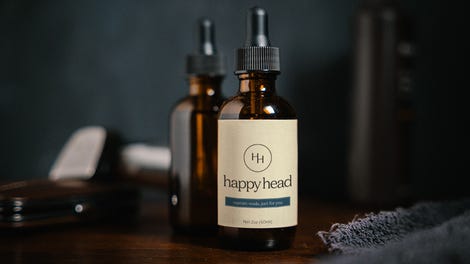 Or at least, they used to.

Now every pickup is enormous and bloated and expensive because people have convinced themselves that these things need to be great daily drivers and pull a boat or bring home half the inventory at your neighborhood Home Depot.
Anyway, the Ranger name may have died in America six years ago but it soldiered on in pretty much every other country as a platform known as the "T6." At that point, it became common to see it in the same configuration that's popular with the Toyota Tacoma and Chevy Colorado that are here now: mid size four-door cab, short bed.
And now, thanks in part to the unexpected success of the Colorado, that T6 Ranger has been "North Americanized" to live up to our appetites for safety equipment and payload performance.
Specs That Matter
The 2019 Ford Ranger ships with one powertrain only: a 2.3-liter turbocharged four-cylinder engine mated to a 10-speed automatic. Four-wheel-drive is optional, so is the "SuperCrew" full four-door cab. The most basic trucks are rear-wheel drive with a short cab that has tiny rear seats for occasional humans, but all you can really fit back there comfortably is a duffel bag or toolbox.
There's no single cab or extreme off-road Ranger Raptor slated for America, at least not yet, but there is an optional electronic locking differential and an FX4 trim with some optional skid plates. A pitch-and-roll gauge you can select in the center console can also help you feel like you're having fun.

But this truck is really designed around daily driving and occasional hauling.

The Ranger's only engine option may be small, but it is strong: Ford claims 270 horsepower and 310 lb-ft of torque out of that turbo four. That helps it get an edge with a 7,500 pound towing capacity (the Toyota Tacoma is rated for 6,400, a gasoline Chevy Colorado stands at 7,000).
As for real-world performance, the Ranger actually delivers plenty of motivation. Be it with an empty bed or one laden with 1,860 pounds of stuff, which is the payload capacity of a RWD-only SuperCab. We drove a Ranger with a quad stuffed into the bed, and the EcoBoost responded just as it had when devoid of extracurricular off-road toys. The turbo four banger wasn't crying out in pain. Instead, it shrugged off the weight and kept on chugging.
What's Good
On road, the 2019 Ranger drives far better than you'd expect. There's just enough unladen bumpiness that you never forget you're in a truck, but the ride is otherwise very composed and comfortable. Driving away from La Jolla towards the mountains of inland California, twists and turns presented themselves as if asking why we didn't bring a proper sports car to play.
Yet the electronic power-assisted steering is well tuned and corners are dispatched with minor body roll. Press the the throttle a bit more firmly and the EcoBoost engine never groans as if it's working too hard. Additionally, it makes a decent sound too. Only a hint of turbo noise (unless you're flat out) provides a backing track to an appropriately grumbling EcoBoost song. Slot the shift lever down into Sport and the 10-speed holds its position a bit longer into the rev range.
The real fun happens when the road disappears, however, and Ford provided a proper testing location to explore four-wheel-driven fun. The 2019 Ranger has its own downsized version of Ford's off-road traction control Terrain Management System.
A button down on the rotary drive selector allows you to switch between "Normal," "Grass/Gravel/Snow," "Mud/Ruts," and "Sand." Slotting the dial to high-range 4WD and setting off on Ford's track, we're immediately impressed with the Ranger's ability to climb the uneven hill ahead of us. That transitions into some tight spots, drops, more climbs, a massive double berm section, and finally a spot to show off articulation before a massive mud puddle waits to paint the truck in darkened Earth tones.
A lot more sophisticated than the last Ranger you were probably in.
Through the course, the Ranger responds effortlessly to each task. Yes, it was a course prepared by Ford to show off its new Ranger, but it was still an impressive demonstration of the baked-in capability at play here. Even more eye opening, however, was a comparison between Ford's Trail Control against a Toyota Tacoma and its Crawl Control system.

With the Tacoma, the system is only selectable in low-range 4WD. From there, you can adjust a metered bar display to adjust your forward speed. As the Toyota lurches forward, you hear serious straining and groaning from the anti-lock brake system as Crawl Control figures out the best way to maintain your set speed over a series of downed logs.
On Ford's Trail Control system, you can operate it in 4H and 4L. When in 4H, the forward speed is adjustable from 0 to 20 in increments of one mph. If you're down in 4L, you can run from 0 to 10 in half-mile increments. And when you're doing so, the truck is quiet, composed, and smooth. Toyota's system has no issue making it over the logs, but when doing do it sounds like a busted dot-matrix printer. The Ranger doesn't.

Also, have you driven a Tacoma lately? It's a truly impressive truck in terms of what it can do off-road, but the seating position is a joke. Your butt sits flat on the floor while your legs stick straight in front of you. It's like a bad race car.
With the Ranger (and the Colorado too, to be fair), the seating position is, you know, normal. Further, the seats in the Ranger, be they the cloth or leather thrones, are well bolstered, well-cushioned, and super comfortable.

What's Weak
You already know: it's the price. I'm not pinning this one on the fault of the Ranger though, as it seems like every vehicle on sale is a few thousand dollars too high. On the entry-level 4x2 SuperCab XL, you'll find a starting price tag of $25,395. Step up to a 4x4 SuperCrew Lariat, which has the options you're going to want if this will be your daily driver, and the starting price climbs to $39,480. Start adding options, however, and you can easily wind up with a Ranger in the mid-40s. That's crazy, especially if you stack up the Ranger against its F-150 big brother.
A new F-150 starts at $28,155 (plus various dealer fees). You can get a V8-packing XLT for around $40,000. But not everyone wants or needs a half-ton. That's where the appeal of the Ranger still shines through. Have you tried parking a new full-size truck lately? I know I'm getting old, but it's nearly impossible to locate the wheels or nose over the massive fenders and hood of these hulking beasts. If you can stick a half-ton between the lines of a mall parking lot on the first go, you deserve a medal.
The price of the Ranger starts to make more sense when you compare it to the competition, and not against larger trucks. Like the Ranger, a 2019 Tacoma starts a bit over $25,000. You need the Toyota's V6 to compete here though, and the SR5 V6 immediately jumps to just over $30,000.

Avoid the TRD Pro and stick with a TRD Off-Road and you'll be at $37,000 before adding any options. Let's switch to the Chevy dealership and look at a Colorado. The base price is a very attractive $20,500 (minus D/H), but that again is for a four-cylinder truck that can't compete with the Ranger's turbo four. We're well into the $30,000-range working with a low-trim V6-equipped Colorado.
Early Verdict
The Ranger has returned and [sigh of relief] it's good. It drives like a smaller truck and that's exactly what we'd hope of it. From the driver's seat, you can actually see the road ahead of you, as the hood slopes down away from the window.
Ford's EcoBoost engine is the perfect choice at the moment and the 10-speed sorts of shifts smoothly. Step into an FX4-package truck and you have a machine ready to rumble off-road. There's a B&O sound system available if you want to pump out the tunes while getting dirty, and I have to repeat that the seats are almost shockingly comfortable.
Find a way to keep one in the mid-$30,000 price range, and you're walking away with a great mid-size truck. But yeah, we're totally waiting for the Raptor version too.
2019 Ford Ranger XL 2WD SuperCab Pickup Box Delete Specs
Engine type
Intercooled Turbo Regular Unleaded I-4
Transmission/Drive
Automatic w/OD