I was so mad when I first drove the Acura NSX. Here was this thing that was teased for years and years and years, and when it debuted it was already supposed to be surpassed by newer, better cars. And instead, it wasn't. It was goddamn amazing. And now Acura says it's made it even better.

I know what you're thinking. "It's got 573 horsepower, how could it be anything BUT amazing?" The truth of the matter is, though, that tons of cars have obscene amounts of horsepower these days. The way they deliver it tends to be "oh, I was over there, and now I'm way over here, and that was a thing that happened." But those cars don't dig down right into your very soul just to make it tremble.
The NSX, on the other hand, is absolutely special. It's not just fast, it's exhilarating. Which is why I was concerned when Acura said it was tinkering with the secret sauce. But truth be told, it doesn't sound so bad.
G/O Media may get a commission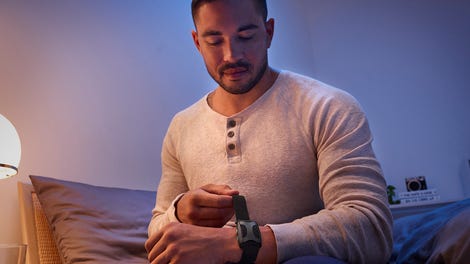 That's because Acura has said they've made a ton of changes precisely to make the car more fun. Changes such as:
Chassis enhancements include larger front and rear stabilizer bars (increasing stiffness by 26 percent in front, 19 percent at the rear) and 21 percent stiffer rear toe link bushings. Rear hub rigidity has increased 6 percent. Software calibrations to the NSX's Sport Hybrid SH-AWD® power unit, active magnetorheological dampers, electric power steering and VSA settings capitalize on this new hardware, as well as the grippier tire setup.

Which is all well and great, but no one expects you to understand what that truly means, unless you're an engineer. Acura, however, says that all of that doesn't just add up to a faster car, but a wilder car. A car that now is even better when you steer it not with your hands, but with your right foot on the throttle (emphasis mine):

For the 2019 model, engineers modified chassis components, tires and software tuning to make NSX even more responsive to the will of the driver, elevating performance driving in all circumstances, from daily driving to the circuit. At the limit, the NSX's balance, playfulness and controllability has improved, allowing the driver to more precisely modulate understeer and oversteer with subtle throttle inputs. 

And, oh yeah, even grippier tires, which even an internal Honda mole said were a noted problem on the first few of this-generation NSX.
But since it wouldn't be a Honda/Acura without some discussion of a value proposition, even on an absurdly expensive $157,500 car, the company wrote in its press release that although it now costs $1,500 more than last year's model, customers now get $4,700 in previously optional stuff standard. Like the GPS.

Because who the hell buys a car worth more than $150,000 and doesn't get the GPS?