The Honda Odyssey has been one of the best-selling minivans in America since it was introduced in 1994, and as such it's become just part of the visual background static of almost, well, everywhere. You may not really notice this new, redesigned Odyssey if it pulls alongside you, but it's a machine that knows exactly what it needs to do, and it does that very, very well. And now, it'll even let you spy on your kids, with night vision!
Honda knows what and whom the Odyssey is for, and it's a big credit to them that they're not distracted by flashy bullshit when it comes to their focus on their target: human families. Honda has shown an impressive, pragmatic sense of innovation with the Odyssey over the past few years, perhaps most notably with their introduction of the first integrated vacuum system a few years ago.
That's the sort of thing Honda does right with the Odyssey: take a hard look at the degrading, pragmatic realities of minivan ownership (the carpets are always disgusting jungles of food bits and various yucks) and comes up with rational solutions (an integrated vacuum).
G/O Media may get a commission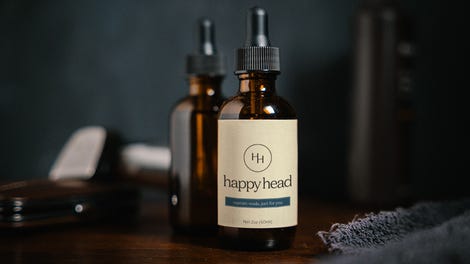 The 2018 Odyssey is no different, as Honda conducts their familial anthropology to an even greater degree and comes up with new technical solutions to eternal problems.
This time, Honda seems focused on what they call the "Connected Cabin Concept." This is PR bullshit-speak for "everyone should be able to hear everyone else." Honda said they wanted to make first-row to third-row communications better, so they used noise-cancellation technology and all kinds of dense insulation pads and came up with what they claim is the quietest cabin in its class.
Not satisfied, they also came up with an in-car PA system, so people up front can issue terse pronouncements or perhaps stirring calls to action or profanity-laden tirades that will erode self-esteem for a lifetime to the other one to five passengers in the rear two rows.
And, to get nice and Orwellian, there's even something called "Cabin Watch" which is nothing less than a ceiling-mounted surveillance camera with night-vision capability so parents can watch the shit out of their sneaky little offspring at all times.
So, you're warned, any thirteen-year-old boys reading this: your days of having a secretive wank in the private darkness of the back of your parents' minivan are numbered.
The days of a dad or mom flailing wildly with an outstretched arm, hoping vainly to impact some little sass-mouth are over: those parental arm-strikes can now be directed with absolute precision to make that little jackass shut the hell up, already, and leave his sister alone.
It's clear that the new Chrysler Pacifica was Honda's interior-tech target here, and they've done a lot to match the Pacifica's excellent infotainment options, right down to a knockoff of the Pacifica's 'Are We There Yet?" rear-seat-screen app.

Honda also has a system that allows the rear-seat HVAC and infotainment controls to be accessed via a cell phone, which is a very good idea, and the van also has a 4G connection to provide WiFi inside the minivan.

Exterior-design-wise, the new Odyssey looks pretty good, but it's certainly not anything that's going to knock you on your ass. Honda's done a good job, incorporating some interesting elements like a floating D-pillar and some nice wave-like intaglio detailing on the sides. It's actually sort of reminiscent of the side-panel treatment on the dearly-departed Mazda 5, and it helps give the Odyssey some visual interest.
Upon reflection, I may want to dial back the 'pretty good' a bit. There's a lot going on here, especially in profile, and it's a bit awkward as a whole. There's a lot of fighting lines and flows and directions and folds going on, and it's a bit busy.
The interior is pretty much exactly what you'd expect: nicely done, nothing really shocking. There's big screens in the dash and a drop-down one for the rear, the seats look and feel good, and, perhaps most notably, Honda is part of the unspoken 2017 trend of having odd button layouts for gear selection:
Technically, the big news is that Honda's first-ever 10-speed automatic transmission will be used in the Odyssey first. Actually, I'm pretty sure it's Honda's first 10-speed transmission of any kind, manual or automatic, unless Honda made a bicycle I'm not aware of.

Power-wise, the 2018 Odyssey gets a non-trivial 32 more horses from its new "3.5-liter, direct-injected i-VTEC™ V-6 engine with Variable Cylinder Management™ (VCM™)" that makes 280 HP. That's a pretty significant number of horses for a minivan.
To keep all those horses from twisting the minivan into a pretzel, the new Odyssey has an all-new body and chassis that weighs 96 pounds less than last year, and manages to be 44 percent more rigid.
Honda also has a whole new second-and-third-row seating system, which they call Magic Slide™, which, I'm told, is not related to Magic Shell™, which is great on ice cream. Here's what Honda's press release says, breathlessly, about the system:
A major innovation to family-friendly cabin seating flexibility is the Odyssey's new Magic Slide™ second-row seat, easily reconfigurable for optimal passenger comfort, people- and cargo-hauling flexibility, and easy access to third-row seating – even when one or two rear-facing child seats are placed in the second row. Use modes include:

•Easy Access mode – with the center seat removed, the outboard seats slide laterally through five selectable positions, allowing for easy access to the third row even with one or two rear-facing child seats installed in the second row. And with the center-most seat slid forward, a child is put within easy reach of the front seat occupants.

•Super mode – like Easy Access mode but with the driver's side seat set to walk-in position (slid full forward with the seatback tilted) for maximum access to the third row.

•Wide mode – with the center seat removed and two outboard seats in their outer most positions, providing a wide center walkthrough to the third row (and no more "Dad, he's touching me again!").

•Buddy mode – with the center seat removed and two outboard seats abutting one another in the center of the vehicle, putting two people in close proximity and within easier reach of the front seat occupants.
They also have this handy little video to visualize how all this madness works:
See? Pretty cool.

The new Odyssey is an important vehicle for Honda, and, while, minivan-wise, I certainly don't feel the excitement I feel for something like Volkswagen's possibly vaporous electric Microbus concept, this is a vehicle I respect a lot.
Honda understands the unique challenges this vehicle must face, and it does its best to overcome them, one by one. It's possibly the most rational vehicle on the market today, and whether or not you actually want one, you have to respect a machine that does its job well.