Which cliché about how BMW "isn't as good as it used to be" should I open this 2018 BMW M550i review with? Should we talk about the lack of a manual or wagon option, or how we miss high-revving naturally aspirated engines, or how a company that makes the X2 Active Tourer can still lay claim to being the "Ultimate Driving Machine?" Because the criticisms are easily dismissed here: the top non-M 5 Series is smooth, stately and fast without feeling extreme or exhausting.
In that sense, it's quintessential BMW. And good enough that you may not want to splurge for the M5.
(Full Disclosure: BMW loaned me a 5 Series with a full tank of gas back in April and, with the automaker's permission, I took it to Montreal on a vacation trip with my wife. Yes, I know April was a while ago. I've been busy!)

What Is It?
G/O Media may get a commission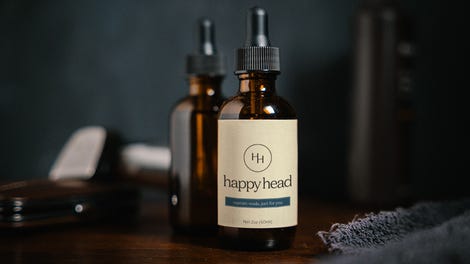 The 5 Series is a car we all know and love, and it's been around since 1972. In that time the line has produced everything from maybe the greatest sedan ever built to some weird-looking misfires, but it's always ranked among the best in the world of cars. Offering a mix of luxury, technology, performance and everyday drivability, the 5 Series is a tough one to beat.

This one, the G30 5 Series, has been on sale since 2017. It makes use of a lot of new and important things for BMW, like the aluminum-heavy CLAR cluster architecture platform that will underpin pretty much all the larger rear-drive BMWs to come. There's a whole suite of semi-autonomous driving assistance technology in here, too. And even when SUVs are having their moment, the 5 Series is still a steady-selling and important member of the BMW family.
Specs That Matter
This car would be an M550i xDrive, which despite the badging is not a full-on M-car, but is actually the best 5 Series you can buy without going all the way to the top shelf M5. Here you get a lower, stiffer suspension, a sport exhaust and beefier M Sport brakes, so it's more than just a name. Fun fact: it's actually quicker zero to 60 mph than the outgoing M5 was.
That's thanks to a 4.4-liter twin-turbo V8 pumping out 456 horsepower and 480 pound-feet of torque, which gets set to all four wheels via an eight-speed automatic gearbox. Lesser 5s can be had with four-cylinder or inline-six turbo power, but unlike past models a manual transmission can't be had on any of them in America. The Touring wagon isn't coming over either. Sorry.
BMW claims that the M550i does zero to 60 mph in 3.9 seconds, which is definitely not bad for something that's not a "real" M-car. Pricing for this one starts at $73,900, it weighs in at a stout 4,350 pounds and is said to average 25 mpg.

What's Great
Right off the bat I think it's a stylistic improvement over the previous 5 Series, and appears barely related to the E60 which came before that, a car I never liked looking at. The new 5 is handsome, conservative, it's immediately identifiable as a BMW without standing out in some garish way. The little diagonal sideblade up front is a nice touch.
In general, the M550i succeeds at being an extremely well-rounded car, which is what you want in a BMW sport sedan. It's quick. It's comfortable. It handles well and has some great applications of modern technology like wireless Apple CarPlay.

It wasn't as brutally, hilariously fast as the Porsche Panamera Turbo I drove right before it, but the twin-turbo V8 here still gives more thrust than you'd ever really need. It does most everything pretty well, no matter what you ask it to do.
I'm also grateful to BMW for finally adding touch screen functionality to iDrive. It's a hell of a lot easier to dial in addresses this way, or to search for them Google-style, instead of being solely limited to the rotary knob near the gear selector. That of course sticks around, and it's useful when you're actually driving, but having the option to use either is great.

I do need to mention BMW's Driving Assistance Plus Package, which I made extensive use of on our road trip. It's basically lane keeping, active cruise control and mild steering assistance that can change lanes automatically when you signal. If you mind it carefully—and you do have to mind it carefully, as I'll discuss momentarily—and use it right, it can reduce the fatigue of very long trips and even make it slightly easier to, say, eat an Egg McMuffin or something while you're driving.
I never thought I'd say this, but I have since missed it on other cars I've driven. When used right it's nice to have. But it's not perfect.
What's Weak
Look, the inside of the 5 Series is a great place to spend time. It's nice and modern and tech-y and superbly comfortable. I especially loved the burnt orange Cognac Dakota leather and matte finish wood dash accents you see here.
The big, cushy seats bordered on Volvo good. I never once ached in the hours to Canada, and back. And the back seat is more than ample, too.
But in terms of materials, fit and finish, quality and overall design, the inside of this thing just pales in comparison to the last Mercedes E-Class I drove—certainly its most direct competitor. Look at that picture and then compare it to this. No contest, as far as I'm concerned—especially with the BMW's ugly tacked-on dash screen. Mercedes is basically curbstomping everyone else in interior quality right now, and while this version of the 5 Series was more fun to drive than the E400, it has a long way to go to catch up as far as interiors go.
And then there's Driving Assistance Plus: it's actually terrible, to be honest. When you turn it on a green steering wheel icon lights up on the dash to let you know it's active, but staying active isn't its strong suit.
The car had a tendency to ping-pong around the lane it was in, and it had great difficulty handling bends or detecting where the road boundaries actually were when the lines were damaged. And it often switched off at random or required my intervention on a seemingly straightforward road. My colleague Ryan Felton had the same issues on a recent test of a BMW 740e, which uses the same system. Andrew Collins drove a modified M550i and reported these sensors struggled even more in rain.
So why didn't I totally hate it? Probably because I knew how it worked, I knew its weaknesses and I used it right, which apparently is too much to expect of the car-driving public. I wasn't one of these idiots who tried to take a nap with it on, and then wondered later why I was so dead all of a sudden. I kept a constant eye on the dash and the road and left my hands on the wheel, and switched to full manual driving when I had to—which was more often than I should have, frankly.

Again, this makes the case that semi-autonomous driving systems are only good if you know exactly how they work and use them right, and people may be too reckless and stupid and thirsty for YouTube views to be trusted with that. So maybe we should skip all of this and go straight to fully autonomous cars.
Casual Driving
Cruising is what the 5 is best at, even this sporty semi-performance spec one. I don't doubt it could at least handle itself on a track, what with those big brakes and the available Sport Plus mode, but at the end of the day the almost-M5 is a comfortable and powerful street fighter.
In Comfort Mode, where I kept it most of the time, it's smooth, easy to drive and powerful, walking the line between put-you-to-sleep cushy and too aggressive for normal day use. It's an incredibly balanced, easy to drive machine.
This is a big enough sedan that it makes you feel silly for wanting an SUV. Yes, we all know sedans are on the way out because they're inherently compromised and people love their ride height, but the 5's 18.7 cubic feet of trunk space was more than enough for two people's luggage and the massive quantity of syrup we brought back and didn't declare at Customs. (Do you have to do that? Whatever.)
As mentioned before, iDrive is finally at the point where it works great, as do the fancy digital gauges and wireless CarPlay. I will say that most of the time I used the BMW's native navigation app instead of Apple Maps, simply because on the former the turn-by-turn directions appear on the heads-up display, and that was a bit easier than looking at the central screen or a phone on my lap.
Look, if you're going to spend seven hours in a car, you'd be hard pressed to find a better option than this.
Aggressive Driving

If you have to have a BMW M5 instead of this, get ready to add a premium of about $30,000 on top of the M550i's price tag. I'm not convinced it's worth it, honestly. But we happen to be testing an M5 right now, so more on that soon.
I did get to push an M5 around The Thermal Club's track in Palm Springs, albeit briefly, earlier this year. And my Cadillac joke up top aside, the only thing I could think of during those hot laps were that it's not as fun as a CTS-V.
But seriously: should you spend thirty grand extra for the "real" M car bragging rights, more go-fast parts and more than 100 additional horses? I think that may be true only if you're a die-hard track rat, or if you're the kind of person who absolutely needs to have the most expensive BMW on the lot.
The M550i, after all, is a car that will still do zero to 60 mph in a BMW-claimed 3.9 seconds, and I've seen some times get lower than that. Four-hundred fifty six horsepower is nothing to sneeze at. Neither is the 480 pound-feet, which makes this thing pull hard and without drama.
And in Sport Plus mode, the car transforms into a real ass-kicker. Its confidence in the corners is superb; the rear-biased xDrive AWD system here can send power to any of the four wheels as needed, making it feel surprisingly agile for its 4,372 pound curb weight. I remember thinking it almost felt like a big, opulent Subaru WRX in its sportiest settings.
And the ZF eight-speed automatic is unimpeachable. It's fast, smooth and delightful to use. Granted, I wish some manual options had struck around, but this feels as good as modern automatics get.
(If you want to know how an M550i performs with $14,000 worth of Dinan upgrades, click here.)

Value
The 5 Series starts at $52,650 for the four-cylinder 530i. The family packs diesel and hybrid variants these days that are worth looking at too. An M550i like this one starts at $73,900. With options, our tester came in right about $89,000.
Not cheap when you start piling on the options, but BMWs never are. And when spec'd thusly it is within firing range of that M5. But you are getting a lot here—a lot of comfort, tech, style and everyday usable power. It's a solid value, considering it doesn't cross the six-figure mark.
Verdict
BMW's semi-autonomous tech needs some work, and a Mercedes gives you a way better interior these days. And yes, despite what I said earlier, I wish we had the option of a manual gearbox or a wagon variant in the U.S. None of that changes the fact that this is probably one of the best cars in the world right now, and certainly one of the best all-arounders.
I missed the M550i after I parted ways with it. I think if I owned this car, I'd be pretty happy with it in nearly every situation, and I don't really see a world where I'd be left wanting the full-on M5.
The luxury market has gotten tougher and more crowded since the days when the 5 Series all but had no equal in its world. And the market as a whole has gotten weirder, with people moving away from sedans toward all kinds of crossovers that eventually will drive themselves. But the 5 is still one of the best at what it does, and that's whether you need it to be a comfortable daily or an enjoyable backroad stormer.
What more could you want?
Engine type
Twin Turbo Premium Unleaded V-8
Transmission/Drive
Automatic w/OD