It always rains in Malaysia. It didn't rain in Malaysia yesterday. Never underequipped when it comes to show biz, Formula One bridged the precipitation gap with a flying Russian (above), a jinxed Brit, and an old rivalry rekindled. A fun race—for second place. Warning: spoilers.
It wasn't the first time that Bernie Ecclestone lacked for subtlety when he suggested trackside sprinklers to spice up dry races. He is, after all, a man who has openly expressed admiration for Adolf Hitler's, ahem, executive skills. But he's not always so rudely obvious. Consider Sepang International Circuit, home to the Malaysian Grand Prix since 1999: one of the few non-dreary Hermann Tilke designs, it happens to be located 2° north of the Equator, a climate with a rather regular pattern of torrential afternoon rains which happen to coincide with the Grand Prix's launch time. The 2009 event here was the last time a Formula One race had to be red flagged, and a press of the red button handed victory to Jenson Button.
It didn't rain this time. All the drivers had to contend with was the 90-degree heat and the 90% humidity. Which means that, as former Grand Prix driver David Coulthard explained on the BBC's broadcast, a race at Sepang typically sees a driver's core body temperature climb all the way to 104 °F. A very pleasant condition to handle heavy g's and flying Russians in.
G/O Media may get a commission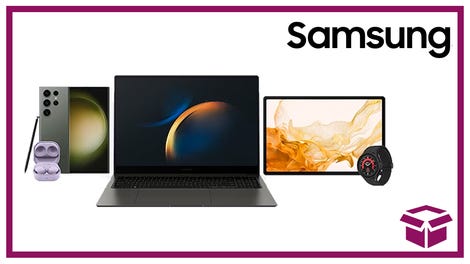 24 hour deals
Discover Samsung - Daily Deal
The track's peculiar layout with its two very long straights was a perfect demonstration for Formula One's latest toy, the movable rear wing, known as DRS—Drag Reduction System—in TLA-speak. A perfect demonstration for its artifice, that is. As McLaren's Jenson Button explained after the race, the baroque regulations that relate to wing usage encourage very artificial racing.
To recap: every circuit has a predetermined DRS point. If you arrive at this point within one second of the car ahead of you, you can activate your wing at the beginning of the DRS zone to reduce drag and increase top speed, while the driver ahead of you is forbidden to activate his, allowing for an easy overtake. But, as Button pointed out, what if you're in an overtaking position before the DRS point? You don't overtake! Because doing so would put you at a disadvantage if you remained within one second of the car you'd overtaken. Hence you hold off on what would be a genuine, hard-fought overtake. It's so maddeningly artificial.
Removed from the many ersatz overtakes and the gathering but barren clouds, there was one man to watch, a man who was seemingly racing not in Formula One but Formula Zero, and it was Sebastian Vettel in his Red Bull, winning from pole yet again, and while he never built up a ridiculous gap behind him, there was never a point when you could genuinely think anyone else was racing for higher than second place. Vettel is weird in this way. A 23-year old who serves as his own manager, the reigning world champion, a man who's just won his 12th Grand Prix, he was like an apparition of a racing driver from a faster planet, the brain of Michael Schumacher transplanted into new German flesh, a terribly cute kid robot who just keeps on winning. In the past six months, the only thing dead or alive that could beat him in a Formula One race was a failed Renault engine in Korea.
It's still very early in the season of course, and Vettel's transcendent form may prove to be little more than a blip. Lewis Hamilton, for instance, ran a great qualifying lap to start second on the grid, only 0.1 seconds behind Vettel, but he got crowded out at the start by the surreally fast Renaults, then had one of those days where he fights a terrible uphill battle for very few points. After running as high as second, his car began eating up his Pirellis, his

former McLaren teammate Fernando Alonso rear-ended him (right) and left him with a compromised rear wing, and to add insult to injury, he was given a 20-second penalty after the race for weaving on track to defend his position (when defending in Formula One, you are only allowed to make one move before a corner), leaving him 8th. His teammate Jenson Button, ever the smooth operator, drove a calm and increasingly good race to cross the line second, completing a record 19 laps on his soft tires.
Driving the injured Robert Kubica's (below) car, Renault's Nick Heidfeld was the third man on the podium, no doubt helped by his ex-job at Pirelli where he was in charge of testing this year's new tires. For a man whose long and mediocre Grand Prix career was effectively over until Robert Kubica's right arm had a terrible rendezvous with a guardrail, he was very nonplussed up there with Vettel, Button, and Red Bull designer Adrian Newey.
After a great start, Michael Schumacher drove yet another meh race to finish 9th. Vettel's teammate Mark Webber had a day like Lewis Hamilton, dropped to 10th from 3rd, then fought his way up to 4th. The two Ferraris finished 5th and 6th (with Felipe Massa ahead of Fernando Alonso!), Sauber's Kamui Kobayashi performed a bunch of genuine overtakes to take 7th, and the very impressive Scottish rookie Paul di Resta—two-time Indy 500 winner Dario Franchitti's cousin—rounded out the points.
Bloodcurdling entertainment was provided by Renault's Vitaly Petrov, who drove off the track then tried to drive back across a rain gutter at full throttle. Bad idea. His car was launched into the air and his steering column broke on impact. He escaped unharmed. He also made me realize how absolutely terrifying it is to watch live first person footage from inside a car that has no functioning steering wheel. Like Slim Pickens riding the H-bomb in Dr. Strangelove.
A good race, overall, especially if you strip away the fake overtakes. The next race will be this Sunday in Shanghai before Formula One comes home to Europe for the spring Grands Prix of Turkey, Spain, and Monaco. Let's hope someone finds the will and the way to beat Sebastian Vettel or it will all be over by summer. Shanghai, for instance, is yet another location where rain isn't unheard of. It's also where Vettel won his first race for Red Bull in 2009. Oh dear.
---
Australia | Malaysia | China | Turkey | Spain | Monaco | Canada | Europe | Britain | Germany | Hungary | Belgium | Italy | Singapore | Japan | South Korea | India | Abu Dhabi | Brazil
Photography by Mark Thompson/Getty Images, Peter Fox/Getty Images, Clive Mason/Getty Images, and Paul Gilham/Getty Images. Gallery curated by Natalie Polgar. Illustrations by Peter Orosz.