It would have taken Libyan technicals racing Wally powerboats at Monaco to top the previous race in excitement, and all that at Valencia, a track where overtaking is conspicuous by its absence. It wasn't the most exciting race, but it was an opportunity to study the finer points of Formula One often lost in the usual drama. Warning: spoilers.
The European Grand Prix is a strange beast. It was originally an honorific title for one European race of the season. These days, it's a way for one European country to host more than one race. For a long time, that country was Germany: the race at the Hockenheimring was called the German Grand Prix and the race at the Nürburgring the European Grand Prix. Since 2008, the race at the Valencia Street Circuit on the Mediterranean coast of Spain has carried the title, which you may chalk up as a win for the Catalan independence movement, for the Spanish Grand Prix proper has been held at Barcelona's Circuit de Catalunya since 1991.
The Valencia Street Circuit is a splendid example of a terrible racetrack which gets every superficial detail right. It's a semi-permanent street circuit located in the Port of Valencia, which is a "revitalized waterfront district that looks like every other revitalized waterfront district in every other city in the world," to quote Maciej Cegłowski, who was actually writing about Puerto Madero in Buenos Aires. You can see the logic behind the track and that logic goes something like this:
G/O Media may get a commission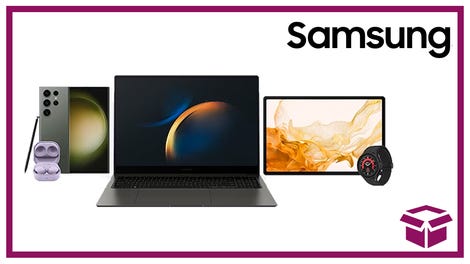 24 hour deals
Discover Samsung - Daily Deal
Monaco is awesome!
Let's make more Monacos!
Where?
In Valencia!
So…Monaco's got fancy yachts owned by Russians, sheikhs and arms dealers, CHECK!, hot Euro babes in bikinis drinking champagne and/or Red Bull, CHECK!, and the Mediterranean as a backdrop for helicopter shots on TV, CHECK!
Valencia, then, is officially awesome!
Let's host a Grand Prix!
The problem with Formula One's endless crush on Monaco is that if you take away all the glitter, you end up with a very interesting technical circuit which is terrible for racing because it's too narrow to overtake on for modern Formula One cars and because most accidents result in safety cars or red flags. But don't stop there: take away Monaco's 80 years of racing history and the track's interesting elevation changes, and you end up with Valencia. This will never make for good racing. Emphatically so, as the circuit has the dubious distinction of hosting a race with zero overtakes, in 2009. The only other race like that in modern F1 history? Yes, Monaco, in 2003.
But the reality is that Formula One is a TV juggernaut, and Valencia looks great on TV. Port paraphernalia, beaches, a fish market converted into team garages, UK viewers dreaming of cheap flights for a long weekend to Spain, the aforementioned hot Euro babes in bikinis drinking champagne and/or Red Bull in swimming pools, and speaking of Red Bull, guess what, Sebastian Vettel won again (right). After Jenson Button forced him into a mistake on the last
lap of the Canadian Grand Prix two weeks ago, there were doubts about his superhuman nature, but don't worry, he's still superhuman in that Adrian Newey car: pole, win, fastest lap. It was such a clinical win. He pulled a lead just big enough to stay clear of any rear-wing-assisted overtakes, then kept it. And kept it. And kept it. Never wavered by more than a few tenths of a second per lap. Think about that. The circuit has 12 actual corners. Over 57 laps, that's 684 perfect corners. Think about the ridiculous precision involved.
There were a few nice moves in his wake. At the start, Felipe Massa zigzagged across the field from fifth, overtook Fernando Alonso and Lewis Hamilton, then got a little too greedy and attacked Mark Webber for second into the first corner, which caught him out in the braking zone, and he fell back to fourth, behind Alonso. A few laps into the race, Jenson Button passed Nico Rosberg with the aid of nothing but lightning quick situational awareness, and Fernando Alonso passed Mark Webber with the aid of his movable rear wing to take second place. Lewis Hamilton survived the entire weekend without doing anything crazy! He finished the race fourth, with Massa, Button, Rosberg, a very impressive Jaime Alguersuari (below), Sutil, and Heidfeld rounding out the points. Alguersuari got there after starting 18th, gaining ten places on track and probably saving his job in the process. Sergio Pérez, back in his Sauber for the first time since his crash in Monaco, gained five places to finish 11th in yet another display of tire conservation, pitting once compared to twice or three times for everyone else.
Nobody will remember this race a few weeks on—this week's Crayola illustration above features a verbatim Jenson Button quote made after the race—which makes it the perfect time to marvel at the nanosecond precision of Formula One. Twenty-four cars, two or three pit stops per car, four wheels per pitstop, three technicians per wheel, 684 corners to take, all of it moving at an average speed of 120 mph, including the pitstops. For only the third time in history, neither man nor machine made a race-ending mistake, and every car crossed the line after 100-odd minutes, which made for a perfect lazy summer afternoon. There were many helicopter shots of the Mediterranean. Its waters were blue. Lunch could've been paella with big juicy shrimps. Red Bull's chief designer Rob Marshall was asked by the BBC after the race about what he'd do if he were trying to catch Red Bull. "Copy us," he said.
At this point in the season, a Xerox machine will not do. It would take a Libyan technical's crew kidnapping Sebastian Vettel and encasing him in carbon fiber in the bowels of a Wally powerboat speeding away to Somalia to prevent him from defending his title, so it's all about second place now. Jenson Button and Mark Webber are tied at the moment, but Lewis Hamilton

and Fernando Alonso are both within a race win of them. All of them have said in various ways that they're not really fighting for the title anymore. Everyone's looking forward to the next race at Silverstone with a feeling a quiet dismay. Valencia was not supposed to suit the Red Bulls. It did. With its high speed corners, Silverstone should make Adrian Newey's slippery aerodynamics truly sing.
Although perhaps not to the current degree: the British Grand Prix will see the introduction of the ban on aggressive off-throttle engine maps, following the ban on engine map changes between qualifying and race (Craig Scarborough's blog on Formula One technology has all the details).
---
Australia | Malaysia | China | Turkey | Spain | Monaco | Canada | Europe | Britain | Germany | Hungary | Belgium | Italy | Singapore | Japan | South Korea | India | Abu Dhabi | Brazil
Photography by Clive Rose/Getty Images, Mark Thompson/Getty Images and Paul Gilham/Getty Images. Gallery curated by Natalie Polgar. Illustration by Peter Orosz.