The Aston Martin Valkyrie is set to be among the most capable high performance cars ever put on the road. That's great. That's fine. What I'm currently losing my mind over is this track-only version, the 1,100-horsepower Aston Martin Valkyrie AMR Pro. It is so goddamn cool.
The Valkyrie as it has been so far is already one of the more extreme aerodynamic concepts on four wheels. The AMR Pro is the same, but more.

Much more.
G/O Media may get a commission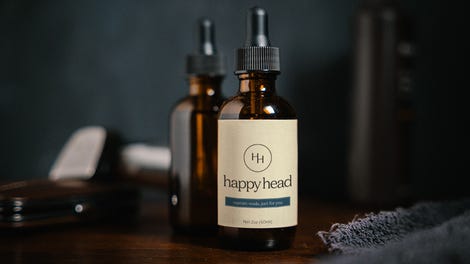 More wing. More diffuser. More highlighter yellow. (That makes it faster, probably.)

Head designer of the project is the inimitable Adrian Newey of Red Bull Racing F1 fame. (He's also of very explodey McLaren fame, though he probably talks about that less.) Newey claims that it can generate "more than its own weight in downforce," and that weight figure is pegged at 2,200 pounds (1,000 kg). Does Aston say at what speed this downforce figure is generated? No. That's fine. It's a lot. (It's not as much as, say, the Group C cars that Newey used to work on in the '80s, but that's fine also.)
It's the weight figure that Aston loves the most, which it got using only the finest materials known to humankind. Please read all of these lines from Aston's press release while swirling brandy in a snifter:

Most obvious changes are wider bodywork and much larger front and rear wing elements, which together with revised active aerodynamic control strategies tailored for the demands of track driving. In order to save weight this bodywork uses a lighter construction of carbon fibre. Likewise the removal of items such as the heater/de-mister blower and infotainment screens fitted to the road car, and through the fitment of new ultra-lightweight track-specific components such as a polycarbonate windscreen (with heater elements) and side windows, carbon fibre suspension wishbones, moulded race seats and a lighter exhaust system ensure the AMR Pro hits its 1000kg weight target.
Practice saying them to a mirror. You'll want to sound polished at the next yachting get together and someone else tells you their Ferrari FXX K is fancy.
Aston also claims it can corner at 3G if you really want to make your own neck hurt, that it will hit 225 mph if you really want to see how good your life insurance plan is and it will make in excess of 1,100 hp from its hybrid, naturally-aspirated 6.5 liter V12. The Mercedes-AMG Project 1 next to you will probably sound like garbage when you rev at each other through the Monaco tunnel.
Anyway, cool car. We live in charmed times that this thing exists.
Now bring back GT1 so it has somewhere to race.