Tesla has been a leader in semi-autonomous driving tech for some time, but that's been a double-edged sword. While ahead of many competitors, it now faces several investigations over crashes involving its Autopilot system and a flurry of criticism from safety advocates over how it is advertised. Nonetheless, CEO Elon Musk said this weekend that Tesla will start to introduce "full-self driving features" to Autopilot this coming August—a statement that's already being misinterpreted.
Musk's comment came on Twitter Sunday, in which he also casually suggested that Tesla will offer a package of rocket thrusters for the next Roadster. (If it happens, which is definitely will.)
Musk said "To date, Autopilot resources have rightly focused on safety," a statement I'm sure his press team delighted over. But with the upcoming release of Version 9 software in August, Musk went on, "we will begin to enable full-self driving features."
G/O Media may get a commission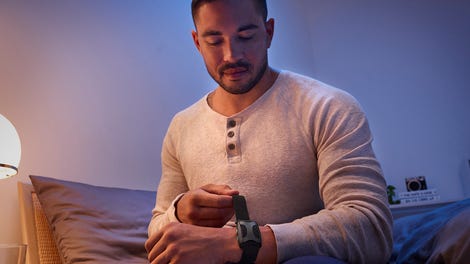 What does that mean? It's hard to say, because Musk offered this as a one-off remark without elaboration, despite the intense focus on Autopilot right now from regulators and the news media.
Tesla released a Full Self Driving Package in the fall of 2016 as a $3,000 add-on to Autopilot. Until now, it hasn't been available for use—the equivalent of paying $3,000 more for your car to say it might be able to do this one thing some day. Many Teslas are billed as being fully self-driving capable, when the technology is ready, which it isn't yet.
On Tesla's website, the automaker says this about Full Self-Driving Capability (emphasis ours):
This doubles the number of active cameras from four to eight, enabling full self-driving in almost all circumstances, at what we believe will be a probability of safety at least twice as good as the average human driver. The system is designed to be able to conduct short and long distance trips with no action required by the person in the driver's seat. For Superchargers that have automatic charge connection enabled, you will not even need to plug in your vehicle.

All you will need to do is get in and tell your car where to go. If you don't say anything, the car will look at your calendar and take you there as the assumed destination or just home if nothing is on the calendar. Your Tesla will figure out the optimal route, navigate urban streets (even without lane markings), manage complex intersections with traffic lights, stop signs and roundabouts, and handle densely packed freeways with cars moving at high speed. When you arrive at your destination, simply step out at the entrance and your car will enter park seek mode, automatically search for a spot and park itself. A tap on your phone summons it back to you.
Now, news outlets write about every thing Musk says, and he knows this, despite endlessly ragging on the media constantly. The company exists thanks to intense media coverage. So it's no surprise that his tweet is already being interpreted as if Teslas will be able to drive themselves everywhere in two months. Here's one story:
That's a hell of a headline. Unless Tesla made incredible leaps in the development of Autopilot over the last two years, in which it shuffled through three directors overseeing the program, I doubt that interpretation is true.
We checked in with Tesla's press team to see if that's indeed what Musk meant, and we'll update the post if we hear back.