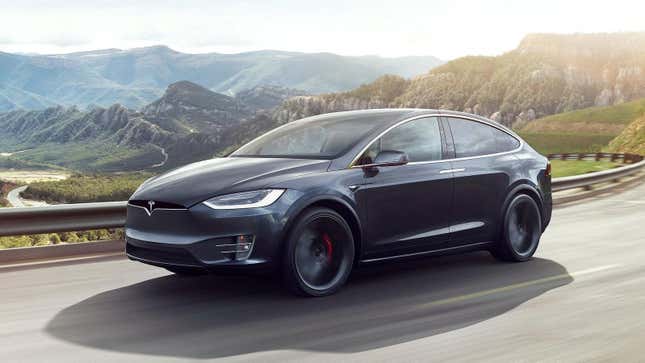 Stop the presses. We have news. Breaking news. You're probably going to want to sit down for this one. Reuters reports that Tesla has changed its prices again. Apparently, the previous price reductions went too far, so now Teslas are more expensive. The Model S and Model X are now $1,000 more expensive than they were, and the Model Y is $250 pricier. The Model 3, though, still has the same price. For now.
This NYC Garage Takes Vanlife To The Next Level | Jalopnik Visits
That means that if you want to buy a Tesla Model S, it's going to cost you $88,490. The Model X is now $98,490, and the performance version of both is $108,490. The Model Y is now $47,490 or $54,490 for the performance version. And the Model 3 stays at $40,240 and $53,240 for the performance version.
Even though the prices of most Teslas have gone up, the Model S is still 16 percent less expensive than it was in January, and the Model Y is 19 percent cheaper. The Model Y Performance appears to be the steal of the lineup, costing 23 percent less than it did in January. Overall, Tesla has cut its prices six times this year.
All these price changes definitely make it frustrating for people who just want to know what a car costs. If you wait a day, are you going to save $1,000, or are you going to have to pay an extra $1,000? A thousand bucks probably shouldn't really matter to a person making enough money to spend $50,000 on a car, but it's the principle of it, you know?
Then again, it's not like anyone who goes into a traditional dealership knows what their car is going to cost either. Maybe you can negotiate a cheaper price with no add-ons. Maybe there's a dealer markup that wasn't advertised. Maybe they'll try to stick you with a mandatory protection package and a $700 documentation fee. It's all frustrating, and we're all tired.