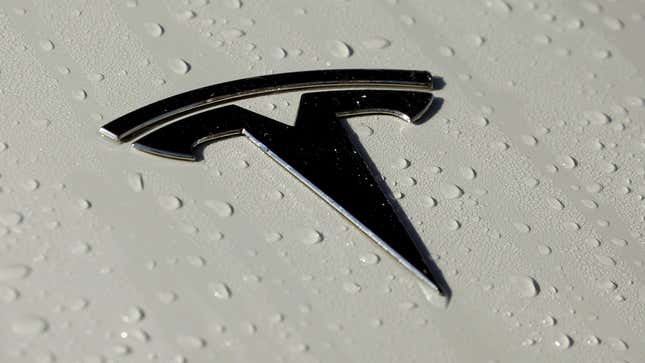 Tesla has reportedly fired dozens of employees at its Buffalo, New York plant just one day after the Autopilot workers said they were organizing a union campaign. According to Bloomberg, the union, Workers United (which has successfully organized hundreds of Starbucks stores), accused Tesla of illegally terminating these employees "in retaliation for union activity and to discourage union activity."
The union – which aims to organize about 1,000 employees at the facility – has asked the National Labor Relations Board to seek a federal court injunction "to prevent irreparable destruction of employee rights resulting from Tesla's unlawful conduct." Bloomberg reports that a number of the fired employees were involved in labor discussions. At least one employee was a member of the organizing committee.
"This is a form of collective retaliation against the group of workers that started this organizing effort," Jaz Brisack, a leader in the Workers United union, told Bloomberg. She went on to say that the firings are "designed to terrify everyone about potential consequences of them organizing, as well as to attempt to cull the herd."
However, these firings may have actually had the opposite effect. Sara Costantino, an Autopilot worker and member of the organizing committee, told Bloomberg that it has actually galvanized more workers to support union efforts.
"It's pretty clear the message they're sending. They're trying to scare us, and it's really I think backfiring on them," she told Bloomberg. "It has really opened people's eyes to the fact that this is why we need a union."
We previously reported that an email was sent on February 14th to Elon Musk by an organizing committee of 25 employees in order to let him know about their intentions to unionize. The employees reportedly label data for Tesla's Autopilot system.
An internal Tesla memo sent on February 15, viewed by Bloomberg, talks about new sections of its policy on workplace technology usage. It also includes a new directive to, "Protect the confidentiality, integrity, and security of all Tesla Business Information."
According to Bloomberg, a bipartisan group of U.S. labor members made a 2021 ruling that Tesla had repeatedly violated federal law at its Freemont, California factory. Some of the allegations said Tesla was "coercively interrogating" union supporters, and it even fired one because of his involvement. Tesla, surprise surprise, has denied any wrongdoing and is appealing the ruling.