Tesla is known to issue extraordinary press releases, but this one could take the proverbial cake. On Thursday, in response to the National Transportation Safety Board's formal announcement that Tesla had been removed from a federal probe of a fatal Model X crash, the automaker accused the investigators of being "more concerned with press headlines than actually promoting safety."
I know we've written a lot about this, but a quick recap is pertinent for the record: The NTSB launched an investigation following the death of 38-year-old Walter Huang, whose Model X crashed last month while it was operating in the vehicle's semi-autonomous mode. Tesla later issued a statement to confirm Autopilot was on at the time of the crash. The NTSB said it was annoyed about the statement. The agency closely guards its investigations and requires parties to sign agreements laying out responsibilities.
Just yesterday, Tesla blamed Huang for the crash—the third known fatality involving a car operating in Autopilot—and then, reportedly, CEO Elon Musk had a discussion with NTSB's chairman, Robert Sumwalt. Tesla announced it was withdrawing itself from the probe. Then NTSB fired back Thursday, saying it actually removed Tesla from the probe.
I assumed that would be the end of this. But Tesla opened up another front later in the day, in which it accused the NTSB—which exists to determine "the probable cause of transportation accidents and promoting transportation safety, and assisting victims of transportation accidents and their families"—of being "more concerned with press headlines than actually promoting safety."
G/O Media may get a commission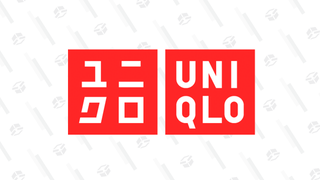 Year-round basics
Uniqlo Summer Sale
Buckle up.
Among other things, they repeatedly released partial bits of incomplete information to the media in violation of their own rules, at the same time that they were trying to prevent us from telling all the facts. We don't believe this is right and we will be making an official complaint to Congress. We will also be issuing a Freedom Of Information Act request to understand the reasoning behind their focus on the safest cars in America while they ignore the cars that are the least safe. Perhaps there is a sound rationale for this, but we cannot imagine what that could possibly be.
A few things.
NTSB's spokesperson did conduct an interview ABC7, in which it discusses details of the case. Perhaps that's what bothers Tesla?
But what is an Official Complaint To Congress? What is the point? To break up the NTSB?
And I'm not sure why Tesla's miffed about the rationale for an investigation into a crash involving a fairly new technology.
The automaker goes on with this bit:
Something the public may not be aware of is that the NTSB is not a regulatory body, it is an advisory body. The regulatory body for the automotive industry in the US is the National Highway Traffic Safety Administration (NHTSA) with whom we have a strong and positive relationship. After doing a comprehensive study, NHTSA found that even the early version of Tesla Autopilot resulted in 40% fewer crashes. Autopilot has improved substantially since then.
Tesla regularly trots out the 40 percent figure, but when Jalopnik asked NHTSA last year for any sort of information to back up its conclusion, the agency responded that it can't provide anything. NHTSA determined the data and findings were shielded by a confidentiality determination for Tesla. (For what it's worth, NHTSA's figure technically focused on Tesla's auto-steering function, not Autopilot.)
Anyway, I'm interested to hear more about Congress getting involved with this investigation, or whatever.
I'm so tired.