The National Highway Traffic Safety Administration can't provide details on how it reached a conclusion that Tesla vehicle crashes dropped 40 percent after the automaker installed Autosteer—which keeps the car centered within a lane—into its semi-autonomous Autopilot system.
In January, NHTSA closed its investigation into a 2016 fatal crash involving a Tesla Model S that crashed into a truck while operating in Autopilot. NHTSA didn't order Tesla to issue a recall, essentially vindicating Autopilot as an effective, safe driving feature.
One aspect of the agency's report stuck out, and it's something Tesla has routinely touted ever since. Toward the end of the 13-page report, NHTSA wrote: "The data show that the Tesla vehicles crash rate dropped by almost 40 percent after Autosteer installation."
It was touted as a huge win for the automaker. NHTSA stands as the top auto regulator in the U.S. A declaration that Tesla's feature is adequate and reduces crashes is something the automaker would expectedly champion. And it did. Shortly after the report's release, Tesla CEO Elon Musk specifically highlighted the finding on Twitter:
G/O Media may get a commission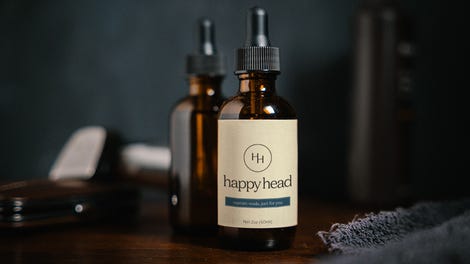 But exactly how NHTSA reached that conclusion has been a mystery. It's also the subject of an ongoing lawsuit between the agency and a group of researchers aiming to obtain NHTSA's data so it can try to replicate the findings.
That may be an impossible task.
On Friday, in response to a Freedom of Information Act request filed in March by Jalopnik, NHTSA said it was unable to provide most of the materials and data used in the investigation, citing a "confidentiality determination" it granted Tesla in July. (It's not uncommon for companies to submit requests to NHTSA for certain information to be treated as confidential. From there, NHTSA then chooses whether or not to grant the request.)
In particular, the agency said, NHTSA is withholding in full an "excel spreadsheet Tesla submitted that contains production data from disclosure because the spreadsheet contains information related to trade secrets and commercial or financial information."
Additional records about NHTSA's analysis of confidential Tesla production information contain "confidential business information that is so inextricably intertwined with the other information in the analysis that we are unable to segregate out the Tesla data that was granted confidential information," NTHSA said.
"In addition, the entire analysis consists of pre-decisional agency deliberation, opinions or recommendations," the agency said. "Accordingly, we are withholding NHTSA's analysis in its entirety pursuant to Exemptions 4 and 5."
A spokesperson for NHTSA didn't immediately respond to a request for comment. A Tesla spokesperson declined to comment.
NHTSA's investigation involved a review of data from model year 2014-2016 Model S and Model X vehicles equipped with Autopilot. The 40 percent claim is significant because most of the functions that make up the Autopilot suite—forward collision warning, automatic emergency braking, adaptive cruise control—are not unusual in newer cars on the road today.
Autosteer, however, is relatively unique to Tesla. That's what makes singling out Autosteer as the source of a 40 percent drop so curious. Forward collision warning and automatic emergency braking were introduced just months before the introduction of Autosteer in October 2015. A previous IIHS study shows that both the collision warning and auto emergency braking can deliver a similar reduction in crashes.
Beyond the confidentiality request and NHTSA's approval, the only additional document provided is a heavily-redacted communication among NHTSA employees. One unredacted line offers up what appears to be a tongue-in-cheek quip: "My apologies! It's that higher level math that gets me every time."