Following yesterday's sojourn across the United States we'd open our minds and borders with ten great international drives chosen from the "Drives of a Lifetime" list from National Geographic: Traveler.
Click next to see our ten favorite international drives from the list, in no particular order. For the rest of the Drives of a Lifetime check out the full National Geographic list.
Photo Credit: Kloppster
G/O Media may get a commission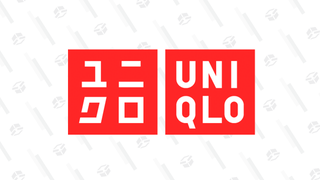 Year-round basics
Uniqlo Summer Sale
Country: Italy
Where: Amalfi Coast
Why: Beautiful coastline, towering bluffs, and bella donnas make this one of the best drives along the Mediterranean.
Photo Credit: artemanuele
Country: Canada
Where: Cabot Trail, Nova Scotia
Why: This 185-mile loop around part of the island shows off a verdant, unmarred coast filled with wildlife and blessed with cool climate year-round.
Photo Credit: Jim Dollar
Country: England
Where: The Cornwall Coast
Why: Celtic ruins, narrow roads, crashing waves, and the odd Cornish beauty conspire to make this one of the best drives in Western Europe.
Photo Credit: Cosygreeneyes
Country: Netherlands
Where: Bollenstreek Route
Why: The Bollenstreek Route, a.k.a. The Flower Route, gets its name from the miles of road cutting a path through acres and acres of tulip fields. Explosions of color fill the eye, making this a perfect spring journey.
Photo Credit:
Country: Canada
Where: Manitoba Prairies
Why: Not for the agoraphobic, this seemingly endless expanse of farmland and prairie opens the mind and evokes the spirit of life before the Internet.
Photo Credit: GarySimmons
Country: United States
Where: Hana Highway, Hawaii
Why: Gorgeous black-sand beaches, tropical greenery, and water everywhere — this is why people cross thousands of miles of empty Pacific to visit a spec of volcanic rock. Nearly 600 curves and 59 bridges don't hurt either.
Photo Credit:
Country: France
Where: Provence
Why: Ever dream of crossing a quiet countryside in a Citroen SM, then pulling into a little bistro for a glass of the local vintner's craft in the company of a stunning brunette mademoiselle? You were picturing Provence.
Photo Credit: Doozzle
Country: Jamaica
Where: The Pirate Route (Port Royal to Kingston)
Why: The island nation is small enough to cross in a day, and in crossing it you'll see beautiful coastline, small hillside villages, and the City of Kingston.
Photo Credit: Teepi
Country: New Zealand
Where: Lord of the Rings Route, North Island
Why: Whether you're a fan of the movie trilogy or not, New Zealand feels like Middle Earth. And to quote Flight Of The Conchords: "New Zealand: Rocks!!!"
Photo Credit: Man's Pic
Country: Canada
Where: Montreal, Area Loop Drive
Why: They can't all be coastlines, can they? From the urban heart of Montreal outwards toward wine country, this is a varied drive so wonderful Alfa Romeo named a car after it.
Photo Credit: Vox Photo