The collector car market may have driven the price of vintage muscle cars into the stratosphere, but there are still awesome classics out there for the budget collector. Here are Jalopnik readers' top ten classic cars for under $5,000.
Welcome back to Answers of the Day — our Jalopnik summer feature where we take the best ten responses from the previous day's Question of the Day and shine it up to show off. It's by you and for you, the Jalopnik readers. Enjoy!
Photo Credit:adam39393, flickr
G/O Media may get a commission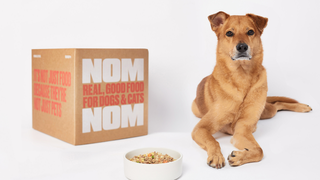 10.) Chevrolet Nova SS
Suggested By: Eltigro
Why It's Cool: The one in the Craigslist ad is a little rough around the edges but appears to be mechanically sound, according to the seller. You can't argue with a 350 and no air conditioning in a car that looks as mean as this one. Craigslist says the car can be yours for $4900, but act fast - the seller threatens to clean it up some more and re-list it at a higher price if it doesn't find a new home soon.
Photo credit: Jack Snell, flickr

9.) MG B
Suggested By: JackTrade
Why It's Cool: There are any number of MG Bs out there for $5000 or less. The question is, how much more will it take to get them running smoothly? If you sink $5000 just to put the car in your driveway, will you end up spending that much more to get it back out onto the road? Twice that much? Getting an inexpensive MG B can be like opening up Pandora's box, except instead of all of the evils of the wrold escaping, it's just a big puff of Lucas wiring smoke. Once that all clears though, you're left with one of the best motoring experiences on the planet. Think of the cost as an investment towards future fun.
Photo credit: Sherlock77, flickr

8.) Datsun 510
Suggested By: gray totoro
Why It's Cool: There was one 510 wagon up for sale on eBay yesterday, but bidding has since ended. When we last saw, it was going for $4,550, which seems like a steal. The car's interior was a little ragged, but for under five grand, who would complain? This one's off to a new home, but where there's one cheap 510, there's got to be another.
Photo credit: SoulRider.222, flickr

7.) Triumph Spitfire
Suggested By: Shane Elliott
Why It's Cool: For what is considered a very small outlay in the classic car world, you too can be the proud new owner of a car with a name as cool as Spitfire. Much like the earlier MG B though, the initial purchase price of a Sptifire is more like an initial investment. If you like puzzles and treasure hunts, a Spitfire might be for you. And always remember the light at the end of the tunnel: days of open-top fun behind the wheel of an excellent British sports car.
Photo credit: Brainsonic, flickr

6.) Alfa Romeo GTV6
Suggested By: The Yellow Box
Why It's Cool: Of course, once it's running smoothly the GTV6 will be worth whatever trouble it took you to get it there. The sound, the smell, the fun shooting up on-ramps at 45 mph, but feeling like 70... If you're looking for a home project with an Italian accent, a GTV6 might be a good place to start, but make sure there's professional wrenching backup nearby - commenter The Yellow Box knows all about it.
Photo credit: Mr Munnings on Tour, flickr

5.) 1966 Plymouth Fury
Suggested By: Stapleface
Why It's Cool: This car's paint looks nice, but the interior has probably seen better days. What were you expecting for well under half of our $5000 limit, though? It's got a 318 under the hood and a clean title in the state of New Jersey. As long as Irene didn't put it underwater, this could be the beginning of a fun project.
Photo credit: Hugo90, flickr

4.) Datsun Z
Suggested By: Anderson
Why It's Cool: A quick eBay search reveals 41 Datsun Z-series cars for sale, with 24 of them landing at or below our $5000 limit. Surely there's one in there that's not a total basket case. Either way, for under five grand, there's got to be at least one for you. The Z is often a blank canvas, ready to be transformed in one way or another.
Photo credit: ACSC, flickr

3.) BMW 2002
Suggested By: Hombre3000
Why It's Cool: eBay says there are ten 2002s for sale in the United States for under $5000. For a brief while towards the end of high school, I thought one of them would be mine. Don't make my mistake. Pull the trigger. For five grand you're certainly not going to be handed the keys to a Concours car, but it'll probably run. From there, you can choose your own 2002 adventure: restore it accurately, or drop something else entirely under the hood.
Photo credit: cowboycoffee, flickr

2.) Citroen DS
Suggested By: Jackie
Why It's Cool: Well, unfortunately you missed the window to view this car at the Antique Car Show at Watson Lake in Prescott, Arizona. But we do know this: the car lives in Arizona, so it's probably relatively rust-free. It has a sweet red velour-looking interior. Finally, it's from 1965. Which is cool, until the hydraulic system goes, and you're left yelling things in French at it until it bleeds itself dry. But come on, it's a DS for $4500.
Photo credit: kenjonbro, flickr

1.) Mercedes-Benz 190e Cosworth
Suggested By: Optixtruf
Why It's Cool: I know, it seems too good to be true. However, according to Craigslist, there are a number of different Merc Cossies for sale around these United States of America. Yes, they are all equipped with automatic transmissions. No, there's no telling how well they actually run. Some of them are closer to the double-century mileage mark, but, again, come on it's a 190E Cosworth for under $5000. That's just awesome.
Photo credit: Quiet Noises, flickr