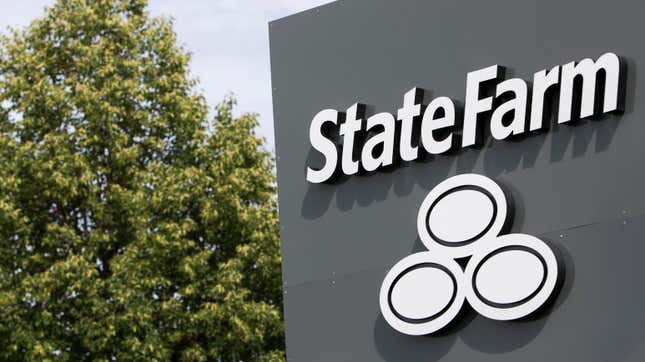 The Hyundai/Kia theft drama just keeps getting worse. The shockwaves from what started as a dumb social media trend have turned into a full-blown epidemic of headache for millions of Hyundai and Kia owners across the country. The latest blow: Insurance companies refusing to cover theft-prone models. New Orleans CBS affiliate 4WWL reports that State Farm is now declining coverage on certain Hyundai and Kia models in Louisiana, and potentially several other states.
It all stems from the "Kia Boys" social media trend, where users post videos showing how easy it is to start certain Hyundai and Kia models by ripping out the ignition switch and using a USB cable to operate the turn-key starter and get the car running. Fallout from the "Kia Boys" social media trend in and around St. Louis and Milwaukee resulted in big national insurance companies like State Farm and Progressive declining coverage on susceptible vehicles from the Korean manufacturers. The risks are too high, the insurance companies say, because of the increase in thefts. Now that insurance problem has spilled over to other states.
Two State Farm agents spoke with 4WWL detailing a chart sent from State Farm headquarters that outlines a blacklist of vulnerable Hyundai and Kia models the company won't insure in Louisiana. The models listed cover a six-year span from both Hyundai and Kia starting with the 2015 model year:
2015-2021 Hyundai Accent
2015-2021 Hyundai Elantra
2015-2021 Hyundai Kona
2015-2021 Hyundai Santa Fe
2015-2021 Hyundai Tuscon
2015-2021 Hyundai Veloster
2015-2021 Kia Forte
2015-2021 Kia Optima (4-door and hybrid models)
2015-2021 Kia Rio
2015-2021 Kia Sedona
2015-2021 Kia Sorento
2015-2021 Kia Soul
2015-2021 Kia Sportage
As 4WWL reports, the Louisiana Department of Insurance seemingly hadn't been notified of the changes. I reached out to both automakers and State Farm to get more information.
Hyundai gave me the exact same statement it did when I reached out to them about a similar insurance issue in St. Louis in late January. Kia gave a statement saying engine immobilizes are now standard on all Kia models, and that wheel locks and software updates are available to affected owners at no cost:

Kia America regrets this decision by certain insurers and its impact on owners and lessees of select Kia vehicles, which we anticipate will be temporary. Engine immobilizers are now standard on all Kia vehicles and have always been standard equipment on Kia vehicles with push-button ignitions.

Additionally, Kia has taken a series of actions to reduce the claim frequencies associated with affected vehicles. Kia has been developing and testing enhanced security software for vehicles not originally equipped with an immobilizer and has started notifying owners of certain models of the availability of this software upgrade at no cost to consumers. Kia anticipates that it will make software upgrades available for most affected vehicles by mid-2023. Kia is also continuing to provide free steering wheel locks, as available, to interested law enforcement agencies across the country for distribution to local residents who own or lease affected models.

Kia owners with questions regarding their vehicle may contact our Customer Care team directly at 1-800-333-4542 (4Kia) or online via the Owners Portal on kia.com.
I reached out to State Farm for confirmation that this was a company policy going forward. A representative for State Farm confirmed that it was:

State Farm has temporarily stopped accepting new customer applications in some states for certain model years and trim levels of Hyundai and Kia vehicles because theft losses for these vehicles have increased dramatically. This is a serious problem impacting our customers and the entire auto insurance industry.

We take seriously our responsibility to manage risk and the impact of excess claim costs on all our customers. In this case, it became necessary to take action to protect our policyholders and our business.
I asked the State Farm representative if this was being done elsewhere in the country. I didn't get an answer, but the two agents who spoke with 4WWL said the company is implementing this policy in Georgia, Louisiana, Oregon, Washington, and Pennsylvania. Crucially, the change won't apply to existing policyholders — the blacklist only applies to new customers seeking coverage on listed "high risk" models.

While this all sounds screwed up, it's important to remember that insurance companies can deny coverage for just about any reason. Unfortunately, the high theft rates of some of these Hyundai and Kia models provides reason enough. Data from the Highway Loss Data Institute shows that Hyundai and Kia models without immobilizers have a theft claim rate of 2.18 per 1,000 insured vehicles, far higher than the industry average of 1.21 per 1,000 vehicles.