Spyker, the Dutch builder of gorgeous mid-engined supercars, just filed for the Dutch equivalent of Chapter 11 financial restructuring. In layman's terms, they just filed for bankruptcy.
The filing differs from what most people think of as bankruptcy, which is where movers come in and cart everything not bolted down away for sale, but rather a more convoluted legal process. The District Court of Midden-Nederland in Lelystad, Netherlands, appointed an administrator to maintain what remains of the financial health of the company. In the meantime, Spyker's creditors aren't being paid to allow the company some relief.
Just last month, Spyker CEO Victor Muller told us that everything was "fine," even as the company was getting evicted from its factory for not paying the rent. At the time, the company owed the landlord €152,020.41, and was waiting for the results of a bond issue to pay him.
Spyker will continue operating while the administrator re-structures the company, in the hopes that it will be able to pull through. Victor Muller, Spyker's CEO, gave a number of reasons for the company's malaise, namely the hugely expensive mistakes that were the Spyker Formula One team and the ill-fated attempted acquisition of Saab.
G/O Media may get a commission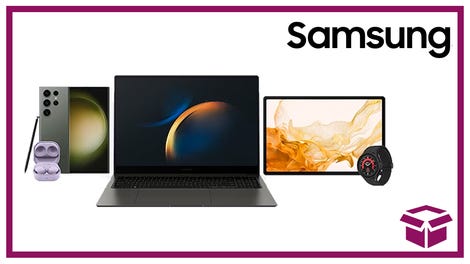 24 hour deals
Discover Samsung - Daily Deal
But weirdly enough, he also says that the company still has a bright future ahead of it, with an impending "merger with a US based manufacturer of high performance electric aircraft, the exciting new sustainable technology of which will find its way into future Spyker automobiles."
And that's the first we've heard of anything like that.
We should be getting a closer look at the court documents soon, but if you have any more information, especially about this weird electric-airplane/Spyker mashup, email me.
Photo credit: Spyker Cars