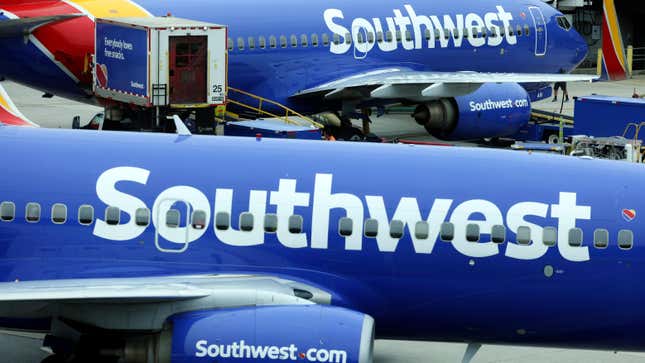 Birds. Maybe they're real animals. Maybe they're spy drones that the government created to spy on citizens and use power lines to recharge their batteries. The world may never know. But what we do know is that Canada deserves to be dragged in front of the Hague to stand trial for the honking human rights violation that is the Canada goose, and when they get close to planes, birds are really good at ruining your travel plans. And just yesterday, they claimed another victim, this time a Southwest flight leaving Cuba.
In case you missed it:
CNN reports that on Sunday, a Southwest flight headed to Fort Lauderdale, Florida was forced to go back to Havana, Cuba after experiencing a bird strike. Thankfully, no one was injured, and the plane was able to land safely. Once they were back at the terminal, passengers were rebooked on a different flight, although it's not clear at this time if everyone has made it back to the U.S.
The airline has since released a statement on the incident, saying, "Southwest flight #3923 departing Havana, Cuba, for Fort Lauderdale, Florida, on Sunday morning reportedly experienced bird strikes to an engine and the aircraft's nose shortly after takeoff. The pilots safely returned to Havana where customers evacuated the aircraft via slides due to the observation of smoke in the cabin."
The Cuban state-run media outlet Radio Rebelde reportedly claimed that once the plane landed back in Havana, passengers were evacuated, and all were in "good condition." However, according to the BBC, the bird strikes weren't just a minor inconvenience for passengers. The cabin reportedly didn't have just a little smoke in it. Instead, it was reportedly filled with smoke, making it hard to breathe and causing children to cry.
But if there is an upside to being stuck on a plane with a smoke-filled cabin, as the Southwest statement said, the passengers did get to evacuate the plane using the emergency slides, which had to have been at least a little fun. Maybe not enough to make up for all the coughing, crying and ruined travel plans, but there are certainly less fun ways to exit an aircraft.