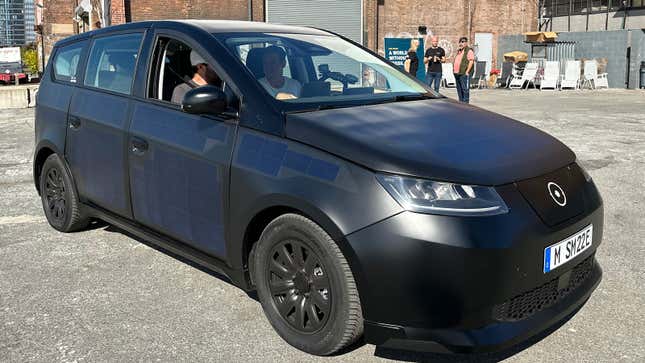 A lot of cars get killed off when their time finally comes. The Audi TT will take its final bow later this year, the Toyota CH-R won't see the new year and now, electric vehicle startup Sono Motors has announced that its solar-powered city car has bit the dust before it got to taste the freedom of the open road.

The idea for Sono Motors' solar-powered car can trace its origins back to 2016, but it wasn't until 2019 that prototypes for the EV hit the streets for the first time. Signs were promising for the startup into 2022 as well, which saw the startup ship one of its Sion passenger cars out to New York where Jalopnik was able to ride it.
Back then, things were looking good, and our own Erik Shilling even described the EV as "almost perfect."
But, the company has been struggling for funds in recent months. Reuters reports that last year saw the startup launched a campaign to raise 100 million euros ($105.76 million) by offering discounts on vehicle pre-orders. The company also began trading on the NASDAQ in November in a bid to attract early-stage investors.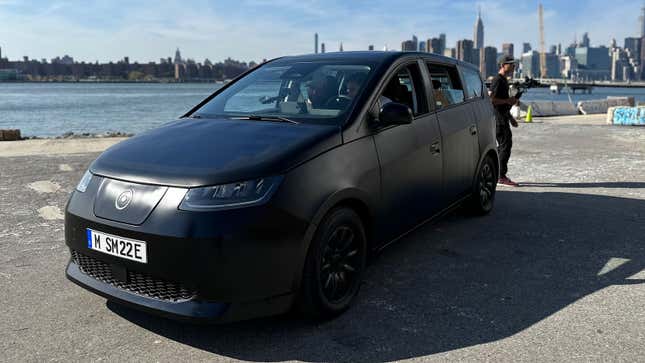 At the time, it warned that if its funding attempts were unsuccessful it would pivot its focus away from building a solar-powered passenger car. Instead, it would pour all its efforts into its business building solar-powered attachments for commercial vehicles. Now, it's making that move and will kill off its Sion city car.
"This pivot marks a significant step in Sono Motors' business development," Laurin Hahn, co-founder and CEO of Sono Motors, said in a statement shared with Jalopnik.
"Even though we had to terminate our original passion project, the Sion program, shifting our entire focus to business-to-business solar solutions provides us with an opportunity to continue to create innovative products in the solar space. It was a difficult decision and despite more than 45,000 reservations and pre-orders for the Sion, we were compelled to react to the ongoing financial market instability and streamline our business."
But, what are those business-to-business solar solutions?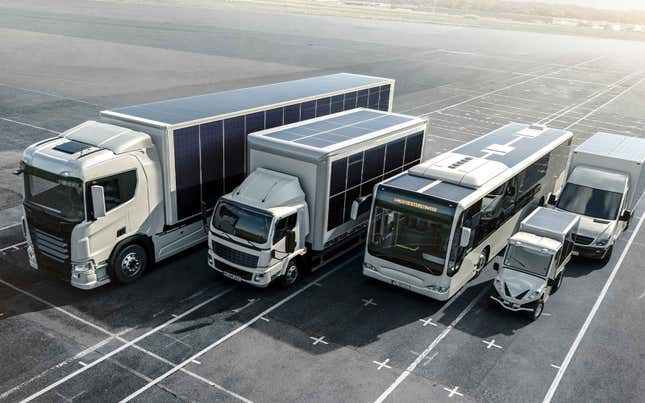 Well, last year Sono launched a kit that could bring solar power to buses and trucks. The kit added up to eight square meters of solar panels onto the roofs of standard city buses or trucks. This, the firms said, would increase the efficiency of commercial vehicles currently on the roads in towns and cities around the world.

Now, Sono Motors says it will work on developing its next-generation solar kit. To do this, Sono will scale up its technology in preparation for a new mass-market kit that it has planned for the second quarter of 2023.
As part of the restructuring, Sion Motors confirmed it also "plans the redundancy of approximately 300 employees."
While Sono Motors undergoes all this change, the company has confirmed that it has a repayment plan in place for anyone that pre-ordered one of its Sion city cars. Early backers will receive 30 percent of their deposit by the end of May 2023, 40 percent will be refunded by June 2024 and the final 30 percent will follow by January 2025.