Ford GTs: new and old—it seems like everybody wants one. So of course this 2004 Ford GT is worthy of your attention, especially because it's a prototype.

And not just any prototype. Called CP-1, for Confirmation Prototype 1, it was the first fully functional Ford GT prototype that was built in 2003 as part of the development phase, according to the Barrett-Jackson listing. It was the first to have a full interior and drivetrain.
Also, it was signed by 13 people of the original GT design team, which included Carroll Shelby, Bill Ford, GT Chief Designer Camillo Pardo and GT Chief Design Engineer Fred Goodnow. Squeee.
Other notable features of the car are:
The body and engine compartment feature an array of non-standard components and many design features that are exclusive to this prototype, such as the airbags, which are Mustang components, and the steering column from a Ford Windstar.
The cool silver trim rings on the seats didn't make it to production, the striking Camillo-designed all-aluminum headliner was replaced in production by a more traditional sound-padded roof and a note scrawled in marker on the center console ominously instructs test drivers to "push red button to start" the rear-mounted V8 engine.

On the exterior, the right quarter-panel features two quick-release valves connected to the fuel tank that aid in swift changes of fuel grades. Extending beyond the rear bumper is a set of experimental exhaust pipes connected by a "sniffer pipe" that helped engineers determine accurate emissions output during the test phase.

The engine compartment on CP-1 is fitted with a carbon-fiber rear clamshell that dramatically reduced curb weight. However, when Ford executives learned that each clamshell would cost approximately $45,000 to produce, the idea was scrapped in favor of a more traditional and far less-expensive aluminum tub.

The motor has a prominent black supercharger and valve covers, which were replaced in production by a silver blower and traditional Ford blue valve covers.
G/O Media may get a commission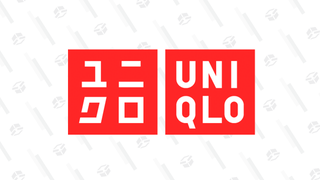 Year-round basics
Uniqlo Summer Sale
A very neat and cool piece of history right there.
However, at the bottom of the listing, like a pin extending towards a happy balloon, it's noted that CP-1's top speed has been limited to a blistering five MPH. And that is followed by crap phrases like "display only" and "not street legal."
Barrett-Jackson didn't list a price, but Automobile muses that the car could fetch over a million dollars at the Scottsdale auction, which will be held from January 14 to 22.
So, buyer-who-I-haven't-met-yet: wanna do us a solid and see if there's any way to jerry-rig that Ford GT so it does 200 MPH like it's supposed to?
(h/t to $kaycog!)