Motocross is an intense sport, full of dirt, jumps and the occasional freak crash. But there are people in this world who race motocross with a sidecar attached, and the person in that sidecar isn't just sitting there hoping it'll be over soon. They're hanging off the sidecar like... well, it's hard to describe what this is like.

It's kind of incredible, though. That's for sure.
We at Jalopnik got a press release in our inbox this week about MAVTV showing the FIM Sidecarcross ("side car cross," since Sidecarwordgarble is hard to read) World Championship this year. It's where motocross bikes race on motocross courses, jumps and all, with a sidecar. It's so wild that it looks like it can't be voluntary—as if these riders all accidentally handcuffed themselves to someone else and went, "Well, damn, let's figure out how we're going to race now."
The release said this style of racing is relatively unknown in North America, because Europe has been holding out on us all since they started doing it in the early 1950s. That's a long time to keep such a good secret.
Just look at this stuff:
The sheer amount of movement from the person "in" the sidecar is almost hard to believe, even if you're watching it happen:
G/O Media may get a commission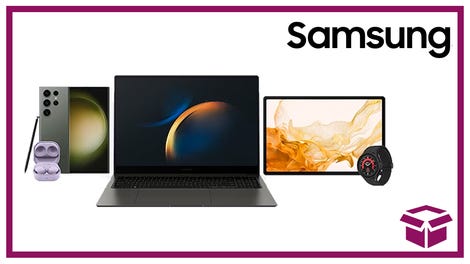 24 hour deals
Discover Samsung - Daily Deal
Put this on primetime. Netflix, even. It's binge worthy. After all, those of us in North America have a solid seven decades to catch up on here.
Thanks, Europe, for always keeping the good stuff to yourself.