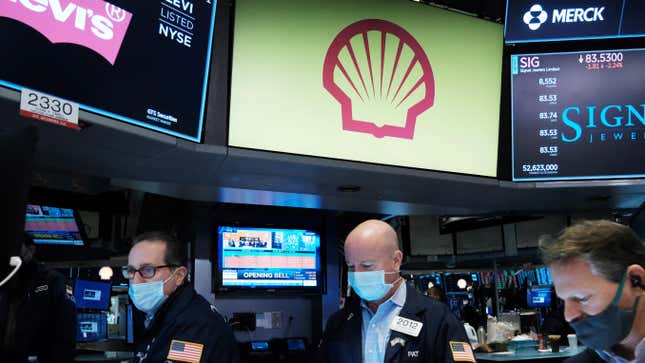 Shell, one of the biggest oil companies on the planet, has reportedly just acquired Volta, an electric vehicle charging network operator. According to Reuters, the all-cash deal is valued at about $169 million.
Volta went public back in 2021 through a merger with blank-check firm Tortoise Acquisitions Corp II, and the company saw its stock price rise over 18 percent to about 86 cents per share as of Wednesday morning. Reuters reports Shell USA will acquire all outstanding shares of Volta's Class A common stock for 86 cents apiece. The deal is slated to close sometime in the first half of this year.
Part of the deal stipulates that Shell USA will provide Volta with loans to help the company through the closing of the deal. One could probably assume this is one of the first steps in Shell's ideal of an all-EV future, namely EV Hubs that'll include all sorts of things like a cafe, convenience stores, and public sitting areas with wifi.
Shell is not the first oil giant to invest in electric vehicle charging infrastructure to get a piece of the growing demand for EVs pie. France's EDF and Norway's Statkraft have reportedly also invested in similar companies to Volta. Other gas companies have partnered with manufacturers like GM and Volvo in order to help bolster ev infrastructure.
The announcement also comes after other investments in the EV charging infrastructure space. Reuters says that Mercedes-Benz is currently poised to invest billions to build 10,000 fast-charging points in North America, Europe and China by the end of this decade.