It's no secret that the Mini Cooper isn't as small as it used to be, and while the redesigned car is better in a lot of ways, it's not necessarily a better Mini. But a new report says the brand recognizes the need for smallness, and could turn to Toyota to make a new tiny city car. Hooray small things!
If this news sounds familiar, it's because it is; rumors of a Mini-Toyota team-up have been around since at least 2012. But now a new report from very plugged-in European auto journalist Georg Kacher over at Automobile makes me think there might be something to it. He says that a Mini R&D board member visited the U.S. and this car was on his list of priorities.
He reports that Toyota and Mini are planning a smaller, entry level hatchback tentatively called the Mini Minor, a name that dates back to the brand's very beginnings in England in the 1950s. One might assume it will use the cheapo platform from the Aygo city car, but this says an entirely new platform would be developed to convince premium-minded buyers it's a legit Mini:
As far as size, the Euro-only Toyota Aygo could be a suitable donor car, but Mini won't have it. Not only because the next-generation Aygo won't be around before 2020 but also because BMW can't allow Mini to adopt a badge-engineered product conceived and built by a third party. Instead, Toyota and BMW are looking into an all-new bargain basement effort that can be integrated in the Mini family. To keep costs and weight at bay, engineers will simultaneously have to focus on de-contenting and downsizing. No easy task, mind you, seeing how electromobility is said to play an important role in this build.
G/O Media may get a commission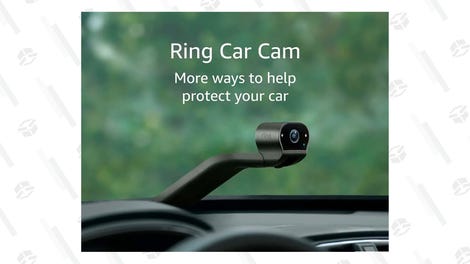 This new car could potentially take design cues from the Mini Rocketman concept from a couple years back, including a double-bubble rear roof section and upright "Union Jack" taillights. It sounds more basic than your average Cooper, "pleasantly short on bling."
The Rocketman was a concept that a lot of Mini enthusiasts (myself included) hoped would make it to production eventually, especially after the new Cooper grew in size so much.
In other news, Kacher's report has more details on the revised lineup Mini is transitioning to as it dumps the Paceman, Roadster and Coupe and moves to a new era anchored by five "superhero" cars: the Cooper, including the convertible and four-door versions; the new Clubman wagon; an all-new Countryman crossover; the Minor; and a new Roadster based on the sexy Superleggera concept.
I like the sound of all of that. As with any new car rumors, take all of this with a grain of salt, but I'm crossing my fingers that it will happen. Get small again, Mini!