A wave of consolidation may be on the horizon, some tweets, and Lotus—yes, Lotus!—have all blessed us on this day. This is the Morning Shift for March 27th, 2019.

1st Gear: This Actually Kinda Make Sense? From An Outsider-y Business Perspective?
I know, I know, we kinda did this last week, but I promise we're not just doing Mad Libs with the "[INSERT RANDO COMPANY] wants to buy Fiat Chrysler Automobiles" every week until the water laps above our heads, ever so gently.
There's a genuine report again, and in this instance, it's from the Financial Times, which says Renault wants to try again to formally merge with longtime alliance partner Nissan—and then merge with Fiat Chrysler.
Renault aims to restart merger talks with Nissan within 12 months and then acquire another carmaker, with Fiat Chrysler among the preferred targets, according to several people familiar with the French company's plans.

The planning marks a new strategy following the arrest in Tokyo of Carlos Ghosn, former chief executive of Renault and chairman of Nissan, in November for financial misconduct. He denies all charges.

G/O Media may get a commission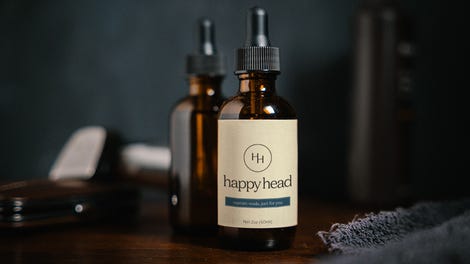 Okay, there's a lot of moving pieces and possible motivations here, so let's dive in.
First of all, let's keep in mind that just because Renault is reportedly interested in buying FCA, that doesn't mean that Peugeot is no longer interested in also buying FCA. That's how these things work, and should FCA want to sell, it'll probably get more than one bidder in an auction-style corporate sale process.
And now, to Renault's possible motivations that I'm just riffing on here, from my own head (both Renault and Nissan declined to comment to the FT):
It looks like there's a big wave of automotive industry consolidation on the horizon
FCA's dealer network
Renault and Nissan have been through some shit lately with the downfall of Carlos Ghosn, and the alliance wants to look strong as it gets through it, very possibly as one real company for the first time. What better way to look like everything's fine than drop some rumors to the FT about buying a big competitor? Hell, you could even go through with buying FCA, just for fun
Let's unpack these real quick. The automotive industry, weirdly, is one of the few very large consumer industries with any semblance of real competition in this bizarre world. You want a new phone? Well then it's Android or Apple, and your provider in the U.S. is almost certainly Verizon or AT&T. You want some blood work done? LabCorp or Quest. Want to fly on a plane? You're doing it on an Airbus or a Boeing. Buy a guitar? You're probably going to get a Gibson or a Fender.
(There are much smaller competitors in all of these fields, but those are exceptions, not the rule, and if you come at me with some "but MY phone runs on Symbian!" shit I'll throw you out a window.)
But if you want to buy a car, you can choose from over a dozen brands that assemble cars on our golden shores alone, let alone those that don't even bother to build cars with Patriotic, Strong American Labor®.
Couple that with the sea changes rippling through the industry around electrification, automation, and new competition, and you've got a situation ripe for some mergers. Or failures. Take your pick. In any case, the landscape of the future will probably mean many fewer car brands, and many more under one single roof.
FCA could be an inviting target, too. It's got Jeep and Ferrari and Ram, but many of its other brands are total basket cases. This is a company whose erstwhile American flagship brand, Chrysler, makes a grand total of two (2!) cars, one of which is a decidedly unhip minivan in a world of SUVs, and the other is an essentially 15-year-old sedan that heavily borrowed from a decades-old Mercedes platform.
Dodge is so stressed out it can do nothing but keep putting ever more monstrous engines in large tanks, and the best that could be said about Fiat in the U.S. from a sales perspective is that it exists. Also, Maserati and Alfa Romeo? Why?
That doesn't mean there isn't plenty of potential upside to FCA for a corporate buyer, however. Jeeps and Rams are selling like crazy, which is good news for a company like Renault or Peugeot which might not have a very large depth chart for the brawny SUVs and trucks that are popular right now. And that lack of engineering pipeline wouldn't be such a hinderance to a company like a Renault or a Peugeot which has its own platforms and cars for that sort of thing already, anyway.
And then there's the all-important dealer network. One of the biggest obstacles to entering the American car market is that to truly break in, you need at least a couple hundred dealerships just to start with. You could try to build all of that from scratch, representing a huge investment in real estate and/or franchising alone, or you could just buy FCA and be done with it. All of those Chrysler dealers would just become Renault dealers, and that's fine.
There's plenty of smoke, is what I'm saying, and FCA definitely isn't trying to put water on this fire. Not only has FCA itself indicated a willingness to sell as recently as Monday, but it's been trying to sell itself for years. Here's what we wrote all the way back in 2016, when then-CEO Sergio Marchionne (RIP) was trying to sell it to GM, or Volkswagen, or really whoever:

Fiat Chrysler Automobiles CEO Sergio Marchionne wanted a deal with GM, and they weren't interested. Then he mentioned merging with Volkswagen, they didn't necessarily say no, and that is when shit went and got too real for him.


That is why Sergio is now walking back on his claims, slightly tripping, by arguing that he merely brought up the logical thing for a company like Volkswagen to do, and that he is not a thirsty CEO looking to pawn his company off to somebody with money, or even just somebody.

So it looks like the only questions remaining are who will buy FCA, and when? An Asian upstart looking to get into the U.S.? A French bigwig looking to not-so-triumphantly return? GM, because sure why not, other than a lot of really good reasons for anyone else besides GM to buy FCA?
We might just have to wait and find out.
2nd Gear: Unless France Says No
France, the country, owns a big stake in Renault. So it could just say no.
This is one of many reasons to be skeptical of this purported plan. Nissan and Renault's merger attempts ended in some Red Wedding shit before. You think it's gonna go smoothly this time, when FCA is in the mix too?
3rd Gear: Tesla's New Board Chair Thinks That Yes, In Fact, Elon's Tweets Are Good
Few people have paid the price for bad tweets more than Elon Musk, but Tesla's new board chair Robyn Denholm says everything's fine on that front.
From Bloomberg:
Tesla Inc.'s new chairman defended CEO Elon Musk's frequent tweets, lending high-level support to a social media habit that's set him and the company on a collision course with U.S. regulators.

"Twitter is part of everyday business for many executives today," Chairman Robyn Denholm said in an interview in Sydney on Wednesday. "From my perspective, he uses it wisely."

This is not true, and is, in fact, wrong. His tweets are very bad.
4th Gear: BMW And Mercedes Might Team Up To Make A Car
Back to consolidation and tie-ups!
Most automotive lay people think that BMW and Mercedes are bitter German rivals, but they actually work together from time to time. But I can't think of any time, off the top of my head (please feel free to correct me on this in the comments), that these two companies have ever gone and actually built a car together, on the same platform and everything. Automotive News reports that now, however, that could change with a little electric car:
BMW plans a small battery-powered car called the i2 as the first model based on a new electric platform developed with Mercedes-Benz maker Daimler, a report said.

The i2 It will cost less than 30,000 euros ($34,000) and could go on sale in 2024, Germany business publication Manager Magazin reported.

The i2 will be similar in size to the i3, a compact full-electric car BMW launched in 2014, but without its immensely expensive carbon fiber body, Manager Magazin said.

A small electric car sounds like it would make sense for Europe, as Europe's cities don't make any sense.
Everyone mocked how the new Toyota Supra ended up being a BMW. But that's more a sign of the future than you may think.
5th Gear: Lotus Hoards Parts Ahead Of Brexit
If Brexit was going to kill off anything in the U.K., the first to go would almost certainly be Lotus. Or, it would have been, had Geely's deep pockets not saved it. And now, Automotive News says that it's preparing for whatever may come with the will-it-or-won't-it mess that is the British Isles:
Lotus Cars is stockpiling parts in case the United Kingdom leaves the European Union in a chaotic way that blocks supply chains, said CEO Phil Popham. But despite the steady drumbeat of concern over the risk of hard Brexit, he said it won't throw off the storied sports car brand's aggressive five-year plan.

"We're going to get our heads down and deliver it," Popham said during a visit to Automotive News here last week. "In talking with our owners, in talking with our board, [Brexit] doesn't change the long term. We all think a deal will get done at some point, whatever that is, and it may be a different world, but there'll be some normality that comes back again."

After seeing how Geely saved Volvo, I'm actually optimistic.
For a boy whose professional career began as a newspaper salesman and telegram deliverer, starting one of the world's most luxurious automotive brands was a stretch. But that is exactly what happened to Henry Royce, who was born on this day in 1863.

Neutral: Who Do You Think Should Win The FCA Sweepstakes?
Taking bets now.