Talks of a possible partnership or even merger between Peugeot and Fiat Chrysler abound after a French newspaper interviewed PSA Peugeot-Citroën executive Robert Peugeot, who implied that Fiat Chrysler might make for a suitable partner for the French automaker.
We learned earlier this year that French automaker PSA Peugeot-Citroën Group is quite keen on re-entering the U.S. market, and a Bloomberg story from earlier this month cites "people familiar with the matter" as claiming that the company may be interested in working with Fiat Chrysler, GM, and Jaguar Land Rover. Per Bloomberg:
Fiat Chrysler Automobiles NV is attractive to PSA for its exposure to the U.S. and its premium Jeep brand, but [PSA CEO Carlos] Tavares also sees General Motors Co. as a good fit and Jaguar Land Rover as a possibility, the people said, while cautioning that such deals would be difficult to reach.

Now there's a new story out from French daily newspaper Les Echos, which spoke with Robert Peugeot, CEO of the family holding company, FFP. Peugeot told the news site that his company may be looking at other opportunities similar to its acquisition of Opel (translated from French, and referring to CEO Carlos Tavares):
"We supported the Opel project from the start. If another opportunity arises, we will not stop. Carlos knows it," says Robert Peugeot.

G/O Media may get a commission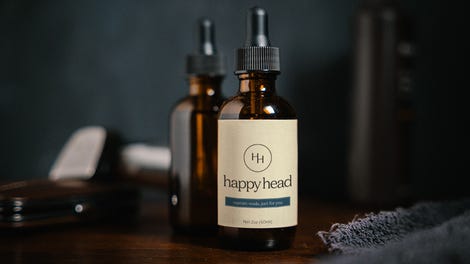 Then came the part about FCA:
Among the targets or potential allies, we would of course find Jaguar Land Rover and General Motors, but especially Fiat Chrysler, speculate observers. Moreover, PSA and FCA are discussing at the highest level of the future of their association in commercial vehicles - or even other topics of partnerships. "With them, as with others, the planets could be aligned," says Robert Peugeot.

The news story makes it clear that the quote above refers to a possible "merger and acquisition project." Reuters notes that, after this Les Echos story dropped, FCA and Peugeot shares jumped 5.2 percent and 2.7 percent, respectively, by 10:50 GMT.
That Reuters story also notes that, earlier this month, Fiat Chrysler CEO Mike Manley said his company was open to certain alliances and mergers. Presumably, that's a reference to this quote from the Geneva Motor Show. From Autoblog:

"We have a strong independent future, but if there is a partnership, a relationship or a merger which strengthens that future, I will look at that," Manley told reporters at the Geneva Motor Show.
Manley's statement doesn't really mean a whole lot, since it's basically a CEO stating that he'll do what it takes to maximize a company's profits—literally his fiduciary duty. Still, that's really all we have on the topic right now—Peugeot and FCA seem like they're open to some sort of partnership. The former wants in on the U.S. market (which is a hell of a tall order considering its lack of a dealer network, lack of brand identity, and pathetic performance in the U.S. in the 1980s and early 1990s), and the latter could probably use some help with electrification.
In a way, then, it could make sense. Fiat Chrysler has a strong presence in the U.S., and PSA sells lots of small cars and may also be able to provide something to FCA in terms of meeting European emissions standards (particularly through electrification), especially at a time when other automakers are looking to partnerships as ways to reduce the investments associated with EVs.
Speaking of electrification, the previously-mentioned Bloomberg story quotes PSA's CEO as saying his company is in a good spot in that area:
"We think we are in a good position both in terms of running the operations and also in terms of strategic vision" with regard to electrification, autonomous driving and mobility, Tavares said on Feb. 26. "We have done our homework, and we think we are on the right path."

Of course, he would say that, but still: I can see FCA and PSA each having something that the other might benefit from. Whether that will translate into a full-blown merger, just some sort of strategic partnership, or nothing at all, we'll have to wait and see. But one thing's certain: as the world shifts to electrification, we can expect to see more and more exciting collaborations.
We've reached out to FCA and PSA to learn more, and will update the story when we hear back.