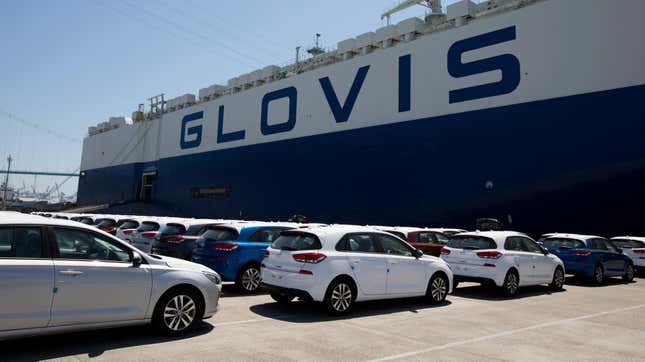 Last year, a Hyundai supplier in Alabama was accused of using child labor. And then another. In December, that number grew to four. Those signs were enough to get investigators to start digging, and now the results of those investigations are beginning to come to light. The broad strokes? Hyundai's labor suppliers appear to have a long history of using children for manual work.
In case you missed it:
Reuters has the full story, detailing an investigation into Hyundai's logistics operation in Alabama. Inspectors made an unannounced visit to Hyundai Glovis and found a 16-year-old boy who had applied to a staffing agency using a fake ID — and had been doing so for years.
The identification included two parts, a Tennessee ID and social security card. According to Reuters, the cards "didn't look remotely legitimate" — the fonts were wrong, and the person photographed was clearly not the same as the child working the warehouse. College students across the country know the ins and outs of getting a fake ID past their local liquor store — Does it scan? — but it appears that knowledge hasn't yet made it to Hyundai's third-party "labor recruiters."
Each staffing agency involved received a fine of $5,050, according to Reuters, which seems comically low for the offense of sending children to do backbreaking warehouse labor. It's apparently the state maximum penalty for child labor in Alabama, which raises questions of whether a higher penalty would dissuade this trend from continuing as it has. But who knows? Plenty of states are working to outright legalize child labor, maybe Hyundai is simply banking on that movement making its way to Alabama.