The hearing for ex-girlfriend Patricia Driscoll's protective order against NASCAR driver Kurt Busch went into recess today after Driscoll broke down during her testimony, per Jeff Gluck at USA Today.
Driscoll filed for a protective order last month as allegations of domestic abuse surfaced, most notably, in an incident involving Busch smashing Driscoll's head against a bedroom wall in their RV after a poor qualifying session at Dover International Speedway in September.
Driscoll asked the judges to not only prevent Busch from contacting her, but to also have the 2004 Sprint Cup champion undergo a psychiatric evaluation and an evaluation from a certified domestic violence treatment agency.
Busch denies the allegations, countering back with allegations that his ex-girlfriend is acting out of a refusal to let go.
G/O Media may get a commission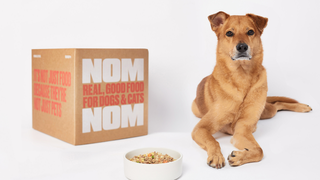 "At this point, the evidence, witness statements, etc. are being reviewed on the criminal investigation," said Dover, DE, police spokesman Cpl. Mark Hoffman in a Monday email, as quoted in USA Today.
NASCAR itself faced intense public pressure to bench Busch until the proceedings had ended. Most notably, Congresswoman Jackie Speier sent a letter to NASCAR president Mike Helton and Stewart-Haas Racing co-owners Gene Haas and Tony Stewart condemning what she felt were inadequate, soft policies towards domestic abuse.
Busch races for Stewart-Haas, and both his team and NASCAR themselves allowed him to finish out the 2014 season. Most recently, he was on Team USA for the Race of Champions. Two of Busch's racing commitments have caused his domestic abuse hearings to be postponed.
Sports organizations have been under intense scrutiny for how they handle players involved in domestic abuse cases. The National Football League recently revised its stance on domestic abuse after a round of intense public criticism over video of former Baltimore Ravens running back Ray Rice beating his fiancee. Major League Baseball and the National Hockey League soon followed suit, addressing their own policies on players involved in domestic abuse cases.
Driscoll heads the Armed Forces Foundation charity, which Busch had been a spokesman and ambassador for, but has since severed all ties with the driver.
Per USA Today, Cpl. Hoffman says that both the delay in reporting the incident as well as the frequent travel schedules of the witnesses have made the investigation more difficult than usual.
These hearings will continue today.
Photo credit: Getty Images