The ex-girlfriend of NASCAR driver Kurt Busch has accused him of bashing her head against a wall while he was despondent over the outcome of qualifying at the Dover International Speedway in September, according to news reports.
ESPN reports that while Busch has not been charged, the Dover Police Department is investigating domestic assault claims brought by Busch's ex-girlfriend Patricia Driscoll. The incident is alleged to have happened in Busch's motor home in Delaware the night of Sept. 26.
"He was verbally abusive to her and said he wished he had a gun so that he could kill himself," the documents say.

Driscoll said Busch, 36, called her names and accused her of "having spies everywhere and having a camera on the bus to watch him." He then jumped up, grabbed her face and smashed her head three times against the wall next to the bed, Driscoll says in the documents.

Driscoll says she pushed Busch away and ran from the bedroom, going to a nearby bus to put an ice pack on her head and neck. She said the incident caused her severe pain, difficulty breathing and bruising on her neck.
An attorney for Busch said the allegations are false and brought by a jilted ex-girlfriend "who has refused to accept the end of a relationship." A hearing has been set for Dec. 2.
Busch has a reputation for being a hothead, to put things lightly. He has been fined and suspended for verbally abusing reporters and for altercations with other drivers.
G/O Media may get a commission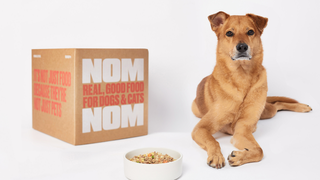 As ESPN points out rather obviously, NASCAR can probably expect a great deal of scrutiny over how they handle the allegations given the criticism the NFL has faced over how they dealt with the caught-on-video incident where Ray Rice attacked his then-fiancee in an elevator.