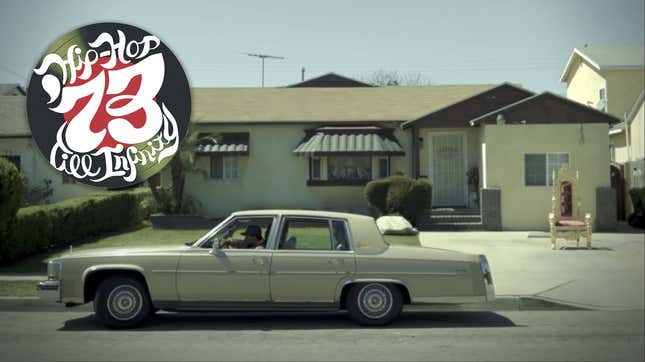 This story is part of our new Hip-Hop: '73 Till Infinity series, a celebration of the genre's 50th anniversary.
While there are a lot of rappers who collect European luxury cars and exotics, the real heart of hip hop is in American iron. From Impalas to Caprices, American cars have been favored by some of rap's biggest names since day one. Here are some of the most influential hip-hop artists and rappers, and their unsung, American garage heroes.
Snoop Dogg: 1963 Pontiac Parisienne, 1966 Buick Riviera, 2002 Cadillac DeVille
Snoop Dogg, one of the most famous artists in the world, has a nice sized car collection with the obvious choices like Ferraris and Rolls-Royces. But tucked among those world-class cars are some American land yachts. His car collection includes American cars like a 1963 Pontiac Parisienne and a '66 Buick Riviera. Snoop also has an affinity for Cadillac's DeVille, specifically a 2002 DeVille he calls the "Snoop DeVille".
The man could have any car he wants and he keeps around a 20+ year old GM full-size sedan. You can't help but appreciate that. The "Snoop DeVille" was recently restored to keep it looking pristine.

Dr. Dre: Chevy Impala SS
With a net worth rumored to hover around half a billion dollars, Dre has a lot of money to add exclusive cars to his collection, but he's best known for his love of old school cars. One of his favorites was the 1964 Chevy Impala SS. Dre can be famously seen driving one in the music video for "Still D.R.E," and that same car was featured in several of his music videos.
Kendrick Lamar: Old Cadillacs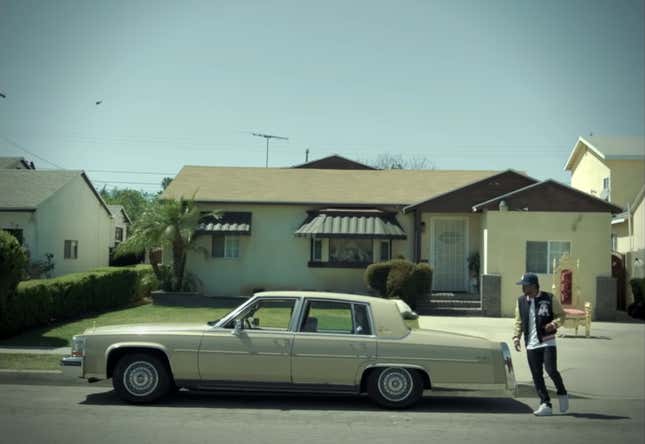 Kendrick Lamar is another rapper with a soft spot for old Cadillacs. Among his collection are a fourth generation Cadillac Seville and a clean 1990 Cadillac Brougham. The Brougham is featured in his music video for his song "King Kunta".
Killer Mike: Oldsmobile Cutlass, Pontiac Firebird, Chevy Impala SS...Lets Just Say Classic GM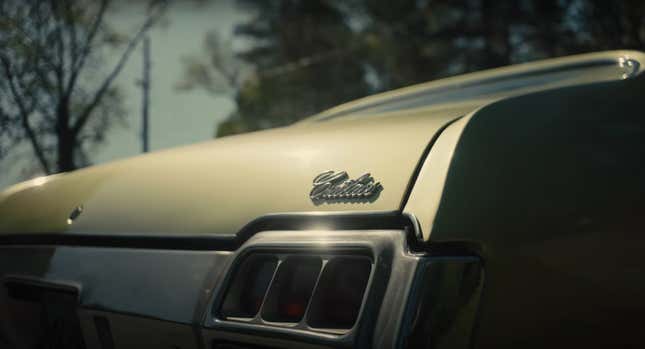 You won't find any Lambos or Bentleys in Killer Mike's personal car collection. The man loves American classic cars, specifically old GM. From a 1969 Firebird, a low mileage 1996 Impala, a 1971 Impala on huge wheels to a clean 1972 Olds Cutlass thats completely stock save for the wheels to a second generation Buick Skylark, the man knows his stuff. Mike also has a mint Grand National you might recognize from a Run The Jewels video and of course a famous black Challenger Hellcat. They can't all be GM.
Slim Thug: 1974 Chevrolet Caprice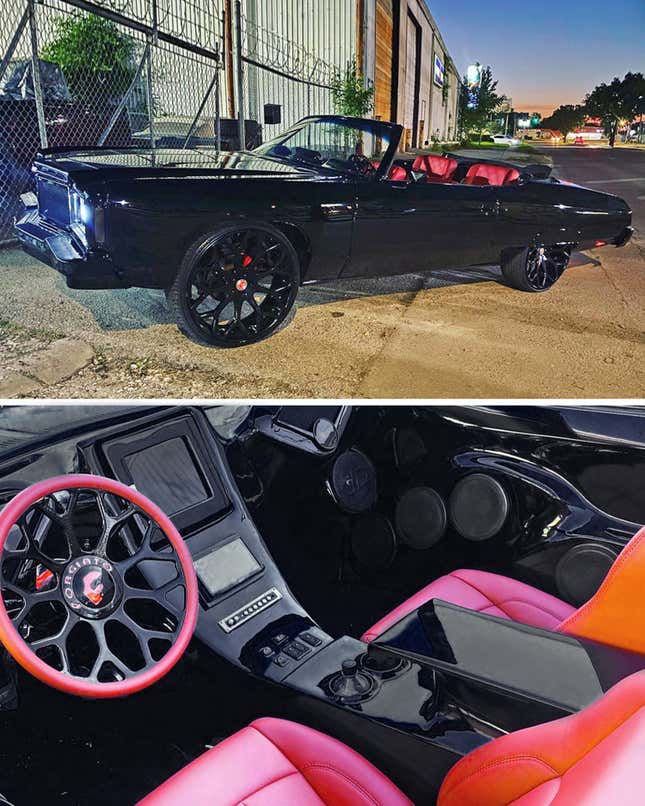 Slim Thug is another rapper with an affinity for land yachts, including this 1974 Chevy Caprice convertible on massive Forgiato Wheels. While it looks like a '74 on the outside, the interior is completely modern, with screens and seats that wouldn't look out of place in a car much newer.

Curren$y: Low Riders, Corvettes and a Bel Air
New Orleans rapper Curren$y is well known for his taste in mid-century American cars and has an uncanny ability to reframe cars like his C5 Corvette Indy 500 pace car and his Bel Air in a new context.
Rick Ross: Jeep Grand Wagoneer, Chevy C/10 Pickup, 1950s Cadillacs
Rick Ross is probably one of the most notorious car collectors in the rap game. He has a massive car collection he shows off every year at his massive house down in Georgia during an equally massive car show. Among his six figure rides are vehicles like a Jeep Grand Wagoneer, a pair of Chevy C/10 pickups and Chevys and Cadillacs from the 1950s. He has a literal hanger full of vehicles that wouldn't look out of place in a museum.

2 Chainz: Chevelle SS
Tauheed K. Epps, more famously known as 2 Chainz, has been in the game for over 25 years. Things may have changed over that long of a career, but one thing that hasn't changed is his love for old Chevys. 2 Chainz owns a clean example of a Chevelle SS convertible, burgundy with white stripes, with a peanut butter interior. The best part? It has a horseshoe ratchet shifter.
Post Malone: 1968 Chevy C/10, 1966 Lincoln Continental, 1992 Ford Explorer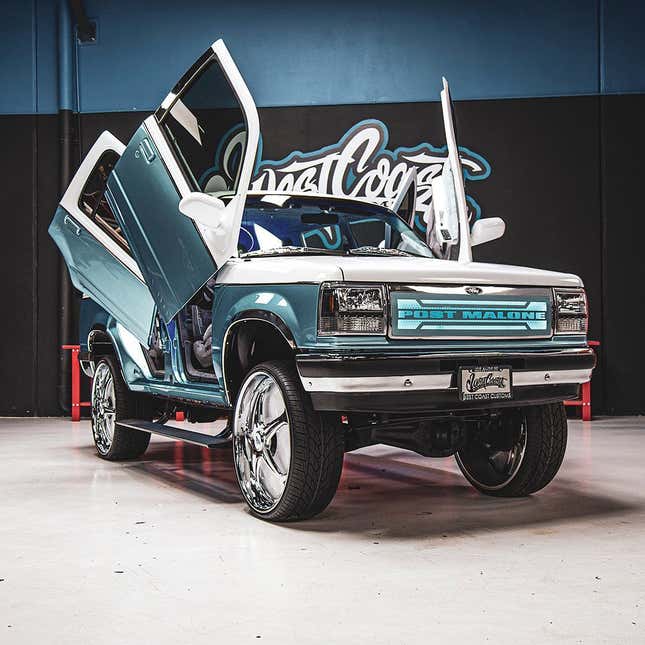 Post Malone is one of the most popular rappers to come on the scene in the last few years. His car collection is just as unique and interesting as his stage persona and music. While he has some unique cars like a 1968 slammed Chevy C/10 and a 1966 Lincoln Continental, his most unique car is a 1992 Ford Explorer. Yes, an Explorer.
Of course its not just any first generation Explorer. Post took a 1992 Explorer Sport to West Coast Customs — yes that West Coast Customs — to pimp the hell out of it. It has everything from a custom grille with "Post Malone" plastered across it to Lamborghini doors and huge speakers and subwoofers in the back.